September 11, 2013
Achieving staff teamwork success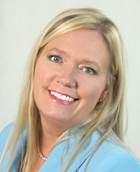 Angel McGarrity-Davis, RN, CDONA, NHA
Some people spend years studying for their dream jobs and then find out that the money is not so good. They must spend a lot of their hours working alone inside a cubicle, or "work outside the office." They have wasted time, wasted money, wasted friendships, and are now in a very tight job market.
But even when work is frustrating, most tasks can be performed better when there is a second person (at least) to work with you! Teamwork is the word! Working as a team is one of the best ways your patients can receive their daily care without duplication or deficiency and you can enjoy your job!
In healthcare, teamwork can consist of staff members being assigned specific tasks per patients or per wing. It can consist of certain staff members being responsible for specific patients. Teamwork can consist of staff being assigned to tasks that plays up their strengths. A way of confirming that patients receive all tasks necessary for their care is by using a form. Each staff member is assigned a task and signs off that the task has been accomplished and the time it was done.
Even on bad days, you can take comfort in knowing you have entered a field where you are always needed. You will form relationships with people you work with and the patients, who may find you as the most important person in their life. If residents do not have many visitors, your "visit" may be one of the highlights of their day, even if the task is a little painful. The attitude you use to carry out your task will show that you work with patients with their best interests in mind.
If you are a new employee, you know should know that, in a long-term care facility, you will coordinate with other staff members to make certain that each patient receives the appropriate care in all facets of their medical and social needs. Some of these include administering appropriate medications, checking on self-care tasks (bath rooming, brushing teeth, etc.), and feeding (cafeteria or room meals or feeding tubes). You may have patients in your care who require more specific and/or complicated procedures, or those who may need regular visits to doctors' or rehabilitation facilities for which you will need to coordinate transportation. You must perform as a team to make sure everyone's needs are met.
All members of the teams should be involved in the projects they are assigned. This may require several meetings to include people on each shift as well as the charge nurse to be certain all tasks are covered. What everyone should remember is RAYMOND (Residents Are Your Main Objective Night & Day) and with a team, Together Everyone Achieves More!
We can make it happen!
Angel McGarrity-Davis, RNC, CDONA, CDP, NHA, is the CEO of AMD Solutions.