February 29, 2016
A policy framework for long-term care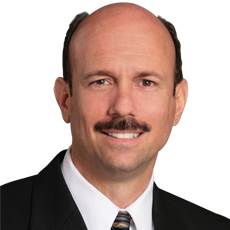 Bruce Chernof, M.D., president and CEO of The SCAN Foundation, Long-Term Care Commission member
While Congress often does not take up new issues in an election year, 2016 began optimistically for a longstanding, yet unresolved health policy issue: long-term care financing. On Tuesday, the House Energy and Commerce Health Subcommittee is holding a hearing on the subject, and will likely discuss the recently released policy recommendations from three diverse bipartisan groups — Bipartisan Policy Center, LeadingAge, and the Long-Term Care Financing Collaborative.
Most Americans know that we as a nation are living dramatically longer than our parents did and doing so with more chronic illnesses and daily functional challenges. In fact, research from the HHS Office of the Assistant Secretary for Planning and Evaluation and the Urban Institute reports that over half of adults who reach age 65 will need a high level of support with daily activities with one in seven individuals experiencing this need for five years or more. Despite the magnitude of future costs we all face, there are few viable financing tools available to help Americans plan for the costs of paying for long-term services and supports.
Without tools to plan, Americans will draw heavily on their retirement savings — money usually saved to cover the basics of food, clothing, and shelter — and rely on hands-on support from families and public programs like Medicaid. The current policy framework offers ineffective solutions for the millions currently seeking financial relief, and is not built to handle the millions more waiting, or rather aging, in the wings.
The good news is that despite this formidable challenge, and in these politically contentious times, three separate sets of policy recommendations outline a clear path toward financing long-term care in ways that will not bankrupt families, but nevertheless require people to plan for their own needs.
The SCAN Foundation reviewed each report and found four common themes, including:
A multi-pronged approach that reimagines the roles of the public and private sectors;

Reforms to the private market—including modifications to the private insurance marketplace to enable lower-priced policies to provide a better distribution strategy for protection against the initial costs of high-level support;

Targeted public solutions to address catastrophic needs—including insurance designs to protect against the longer-term costs of high-level needs; and

Redefine Medicaid's role—strengthening this vital safety net program so it maintains its important yet smaller role in a reformed, insurance-based long-term care financing system.
Taken together, these recommendations clarify the appropriate extent of personal responsibility while emphasizing the role of private markets and deemphasizing Medicaid. Reducing pressure on Medicaid (and Medicare as an aside) will strengthen these programs for those who truly need it and allow for the other "prongs" to flourish.
There's also recognition that no one can hold out for a new, large entitlement program to fix this problem since the necessary bipartisan support for passage does not exist. For those who believe that Americans just need to save more effectively and/or purchase existing forms of private insurance, it is time to come to terms with the fact that working families currently cannot save or purchase their way out of this future problem—the costs are far too great. Families cover 50% or more of the long-term care costs older Americans incur, averaging $138,000 over a lifetime.
One thing is for certain — aging with high levels of need is and will continue to affect all of us and is the most bipartisan issue that exists. The time is now to define a realistic and implementable package of solutions that can be signed into law. We cannot afford to sit back and do nothing.
Bruce Chernof, M.D., is the president and CEO of The SCAN Foundation.