March 07, 2013
A new vision for LTC leadership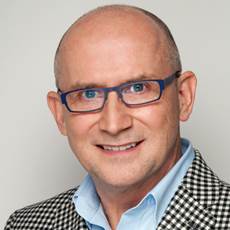 Randy Lindner
The model for preparing and measuring the competency of long-term care leaders was established through federal legislation in 1970, which mandated the licensure of nursing home administrators. The mandate was given to the states with little guidance on entry to practice standards (i.e., education, training, continuing competency). The result is a different practice act in all 50 states and the District of Columbia. Forty-two years later, the model for providing long-term care supports and services has changed dramatically, and yet, many states are still preparing long-term care leaders under this 1970 model. Consequently, we have many challenges and barriers to attracting, appropriately preparing, retaining and elevating the profession of long-term care leadership. Many of these barriers are the result of the federal mandate to states, and the challenge of navigating 51 different practice acts that do not reflect the provision of long-term care services today.
The National Association of Long Term Care Administrators (NAB) is acting upon recommendations developed in partnership with sponsors and participants of the National Emerging Leadership Summit (NELS), by leading efforts to develop a contemporary long-term care professional practice act. The NAB has taken the first step in this effort by initiating a professional practice analysis study. The practice analysis study is designed to identify the body of knowledge, skills and tasks of leaders and managers of organizations responsible for providing supports and services along the continuum of long term care. The findings of this study will identify the core of knowledge along this continuum as well as specialized knowledge in the areas of home and community based services, assisted living, and skilled nursing.
This study will provide the foundation for educational curricula in college and university degree programs, training programs, competency measures and continuing competencies, as well as a new model for credentialing and recognizing individuals who achieve a high level of education and training. The ultimate goal is a nationally recognized "super credential" that would facilitate mobility across state borders and qualify administrators to work in various long-term care delivery systems. The super credential would be voluntary. NAB will lead an effort to seek recognition of the credential as meeting state licensing or certification requirements.
Randy Lindner is the executive director of NAB.