January 04, 2011
A first for long-term care nurses: Documenting competencies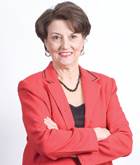 Charlotte Eliopoulos, Executive Director, AALTCN
Today's nursing home is a significantly complex organization. The resident population represents a wide range of clinical conditions that often require care measures that once were deemed sufficiently complex to be treated in hospital settings. The workforce presents diversity in culture and generations represented. The regulatory and legal issues that must be complied with continue to change and grow.
With the clinical, managerial, and leadership challenges they face, long-term care nurses must demonstrate competencies that surpass their basic nursing education. In addition, when they assume specialized roles, such as director of nursing or staff development instructor, they need to possess advanced competencies specific to the responsibilities they assume.
For example, directors of nursing, who hold the most critical position in the nursing department, need to be more than an experienced nurse. They are responsible for oversight of the daily clinical and administrative operations of the nursing department. They ensure that the nursing department's philosophy and objectives incorporate evidence-based practice in providing high quality care and life to residents, and serve as an advocate for the residents and staff. They also foster high standards of resident care through the provision and promotion of diligent orientation and continuing education efforts, adequate levels of nursing personnel, properly prepared nursing supervisors and managers, and current policies and procedures. Preparation beyond basic nursing education is crucial to meet the executive functions of this role.
Staff development directors, who also fill specialized roles, are responsible for planning, directing, coordinating, and evaluating educational programs for nursing service and other departments, and for resident/family education. They need to have a grasp of adult education principles and be skilled in conducting educational programs for a diverse workforce. Here again, advanced preparation beyond basic nursing education is needed.
Another specialized role that requires more than basic nursing education is the Quality Assurance/Continuous Quality Improvement (QA/CQI) Coordinator. QA/CQI nurses are committed to maintaining and improving ongoing quality assurance and quality improvement programs to ensure care delivered to residents and their families is of high quality and consistent with the mission of the organization. This entails the monitoring and evaluation of the quality and appropriateness of care rendered to all residents. When opportunities to improve care and services are identified through a data driven quality measurement process, they recommend actions to ensure that high quality services are supported. A significant grasp of clinical standards and strategies for evaluating and improving performance is crucial to fulfill the demands of this role.
Even frontline positions for RNs and LPNs require competencies beyond basic nursing to provide and direct primary nursing care to residents and delegate and supervise the care provided by nursing assistants.
Specific competencies accompany each position in the nursing department. Unfortunately, leadership staff who hire nurses have often lack knowledge of the role-specific competencies to seek in candidates. The result is that nurses are hired into roles that they are unable to fill, potentially resulting in job dissatisfaction for the nurse and quality deficits for the nursing home.
In an effort to address this issue, the American Association for Long Term Care Nursing (AALTCN) has developed Position Descriptions and Related Core Competencies for every major position in the nursing department. The first of its kind, this document outlines the major responsibilities, desired qualifications, and core competencies for the roles. The committee that developed the document consisted of LTC nurses with various backgrounds and educational preparation. AALTCN views this document as an important step in defining the unique roles filled by LTC nurses and improving the understanding and image of LTC nursing.
For information on the document Position Descriptions and Related Core Competencies visit the AALTCN website.
The time has come to recognize the highly complex nature of the specialty of long-term care nursing and ensure nurses develop and demonstrate the competencies associated with their unique roles.
Charlotte Eliopoulos is the executive director of the American Association for Long Term Care Nursing.