January 26, 2015
6 tips for strengthening emergency plans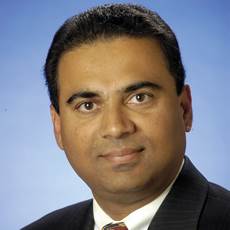 Harsha Anapur
A massive snowstorm hit western New York last month, leaving almost six feet of heavy snow and ice in its wake, along with devastating consequences for citizens, businesses and local government. One example: A sagging roof and neighboring gas leak prompted a 184-bed nursing and rehabilitation center to fully evacuate to a staging area at a former mall nearby.
With another massive New York snowstorm on its way, and as we prepare for unstable weather across the country, long-term care facilities and senior living communities need to ask themselves: What can we do to keep residents who live at our communities safe?
Have a designated weather-watcher and a communications plan in place.
At Springhill, an Asbury continuing care retirement community in Erie, PA, staff keeps a close eye on snowy weather. As soon as the community hears of an impending snowstorm, they spring into action, which follows Asbury's policy at each of our campuses. There are certain items on each community's checklist that must be readied, including snow equipment on campus, checking in with kitchen staff to be sure enough food and clean water is stored, and making sure the generator is fully functional and ready to go in case of an electrical failure.
Provide off-site support to staff members.
Our top priority is caring for those who live and work at Asbury, helping to ensure they are protected during a winter emergency. During emergencies like the one in New York, it's often that hospitals and other care organizations become short-staffed. We aim to prevent this by looking ahead at our original schedule for employees and contacting them to find out how we can help them reach campus for their shifts. If they do not have a four-wheel drive vehicle, for example, we arrange a carpool with a staff member who can safely drive them. And while this particular situation has not yet developed, in a colossal snowstorm we may work with the local community to arrange for a snowmobile driver to bring associates to our campuses. We also provide employees with a place to stay on campus in vacant apartments, so that they do not have to travel in inclement weather.
Contact residents in person to make them aware of a potential emergency.
Most notably, Asbury associates leave the main building to check on residents in their homes, one by one. They ask the important questions about what items they may need and ensure their medicine supply is taken into account. Staff members will lead residents on trips to department stores, pharmacies, and grocery stores in four-wheel drive vehicles—before the storm arrives.
Know your residents and what they will likely need in case of an evacuation.
Because we work in a continuum of care, we also have to ask if we are prepared to meet the needs of each resident. All senior living communities should secure a list and records for residents to be kept at the front desk. Know who needs physical assistance in evacuating the community, that there is enough oxygen for those who require it, and that all medication is labeled and can be packaged quickly.
In the event of an evacuation, we want to make sure Asbury residents have what they need to stay healthy outside of their own homes. One associate is responsible for five or six residents, including their medication and other requirements. Everything is meticulously labeled, matching a bracelet on residents' wrists, to keep things in order. If more volunteers are necessary, we have an alliance with the local American Red Cross, who will jump in to assist.
Get in touch with the local community and capitalize on those relationships.
It's important not only to plan, but also to practice for an emergency. Senior living communities should build relationships with the local community, including the police department, the Red Cross, hotels and even schools. Annually, Asbury associates and residents alike participate in drills, observed by experts such as volunteers from the local fire departments, designed to provide feedback on what best practices to follow in order to keep everyone safe. We take their comments to heart and adjust our plans accordingly.
Share your own best practices and listen to others.
We're in the business of caring for others. That's why senior living communities should communicate with each other, discuss best practices for disaster preparation, and be open about what can be done to keep residents safe. Search within your local community to befriend other senior care organizations. Just because older adults may reside elsewhere, or even with a competitor, does not mean we should not fulfill our mission-driven purpose. In this type of situation, what matters most is keeping our communities safe in the best way possible.
Harsha Anapur is Director of Corporate Risk Management at Asbury, one of the nation's largest systems of not-for-profit continuing care retirement communities. He has held this role since 2008, when he was promoted from Director of Organizational Excellence.