August 03, 2017
4 steps to creating an interactive music therapy program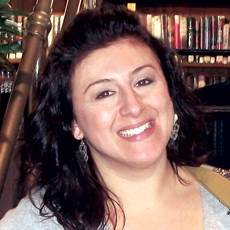 Renee Coro-Wilson
Music therapy is in the news a lot lately, and there's a reason for that: it works.

More and more senior care communities are incorporating music into their care programs in innovative ways, like the personalized playlist program — a program that provides dementia patients with iPods with personalized playlists for their listening pleasure.
These programs can do wonders for dementia patients, reducing their agitation and boosting their moods. But if you have the resources, I recommend going further: Develop and implement reciprocal music therapy activities.
At Wingate at Hampden, a memory care and skilled nursing community in Hampden, MA, our music therapy program includes an interactive songwriting group that encourages memory care patients to write and produce their own music. What began as an individual therapy session with one resident interested in putting her poems to music quickly drew the interest of a dozen others. And over the past year, this group, known as the "Treble Makers," produced and recorded their own album. An interactive music therapy program like this does more than sooth anxieties: it allows residents to reconnect with their identity, share memories and life stories with one another, and provides a sense of purpose.
Ready to bring an interactive music therapy program to your care setting? Whether you're building a music therapy program from scratch or just looking to revamp what already exists, follow these four essential steps and you'll build a program that works for your resident, in your setting
1. Hire a Board-Certified Music Therapist
Hiring a board certified music therapist, if only for a few hours a week, is one of the best things that you can do for your facility. A board-certified music therapist has had clinical training. They are trained to work with people with varying needs and can handle the most intimate of situations using music as their modality. They're skilled musicians who completed a degree in the field and studied psychology and therapy — enabling them to assess the needs of a patient and create a tailored music therapy program to meet those needs.
2. Build a Foundation and Consider the Essentials
Consider your facility's primary population. Are you targeting individuals with dementia, those in long-term care, in rehab or in hospice? Consider the structure of the program: will you offer individual sessions, small group and/or large group sessions? Secure your budget for a starter kit of instruments: drums, mallets, shakers, bells and melodic instruments.
Then think about where therapy sessions will take place. The musical environment is a very intricate piece to how successful the program can be. What rooms do you have available for music groups? You might consider your community's dining room, day rooms, recreation rooms and individual resident rooms. Whatever space you choose, I recommend seating residents in a circle to allow for socialization and natural interaction to occur.
3. Design Specialized Programs
Offer programs designed specifically for your population such as a rhythmic drumming group to increase stimulation and improve cognition, or "Mind, Body and Music," a program that promotes sensory-focused and guided exercise, instrument playing and relaxation. Or do as we did and start a songwriting group to increase self-expression, creativity and self-worth. Get creative with your programs and make sure you reach both higher and lower functioning residents and patients.
4. Make the Program Interdisciplinary

Include music therapy into the overall healthcare plan. Music therapy should play an important role in care plans as well as team meetings, so offer in-services to educate all staff on the benefits and best practices of music therapy. Educate everyone on how music can be utilized as tool for redirection and even pain management — in some cases music therapy can be an alternative to a pharmacological intervention.
There is no single way, method or prescription to incorporating music into healthcare. It took more than four years to create our unique program at Wingate at Hampden. It's still evolving. And that's a best practice in itself: We need to constantly re-assess our resident population in order to change our programming to meet their needs. It takes patience, creativity and motivation to make it your own and resident-centric, but the payoff is well worth the effort.
Renee Coro-Wilson is a board-certified music therapist at Wingate at Hampden, a memory care and skilled nursing community.