February 24, 2011
Keys to staffing success — reducing overtime, meeting staffing targets the focus of McKnight's webcast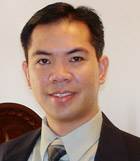 Dante Lubrico
Labor is one of your biggest cost centers so how you deploy staff could mean the difference between success and failure.
A special McKnight's webcast tackled employee deployment issues that can help you cut overtime costs and improve care. A provider highlighted was Lexington Health Network, an operator that saved nearly $2.3 million in one year by reducing overtime. Dante Lubrico, vice president of operations at Lexington was a featured speaker.
If you don't have enough nurses on the floor, regulators could come down on you. How you schedule staff can determine if you are providing adequate resident care or flirting with danger. Understanding how you can reduce overtime costs is central to running an efficient operation. Do you have the appropriate processes in place to deploy staff wisely and execute sound labor management?
Registration and attendance were free. Click here to learn more.