March 09, 2012
Why home care incentives will help SNFs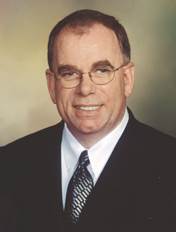 John O'Connor, editorial director, McKnight's Long-Term Care News

Under a new program, New Hampshire will receive a fistful of dollars in order to keep people out of nursing homes. Seems like a bad break, right? In fact, wise nursing home operators will be grateful.

And no, I am not off my meds.

All told, New Hampshire will get just over $26 million over three years. But that's chump change compared to the $3 billion funding pot the feds have created for this new initiative. And the sooner other states get a piece of the action, the better.

Let's face it: We're not living in 1990 anymore. Or even 2000. New eldercare-related tools and service options are making it possible for people to stay in their homes longer than was previously possible.

As the Centers for Medicare & Medicaid Services' Cindy Mann recently said about this new program: "No one should have to live in an institution or nursing home if they can live in their homes and communities with the right mix of affordable supports." Can anyone argue with her logic?

But it's fair to ask what delayed or postponed placements might mean for nursing homes. The real answer: opportunity.

Yes, this change will force some operators to rethink old ways of doing business. But the long-term payoff will be new service models that are more practical and efficient. Home-care incentives will also force many providers to become more involved in serving seniors beyond their walls.

It's not like the pool of aging residents is going to dry up any time soon. More than 10,000 people now turn 65 every day. That trend is scheduled to continue for the next two decades. It's safe to say that there will be plenty of people needing skilled care services for the foreseeable future.

If you are running a good facility, your problem will not be making up for the relatively few people staying in their homes a bit longer. It will be this: Where are you going to put all these residents who need your help?

Now there's an opportunity worth looking forward to.