September 17, 2012
When CMS turns carrots into sticks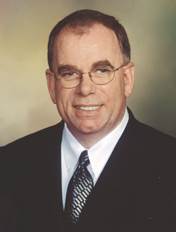 John O'Connor, editorial director, McKnight's Long-Term Care News

In 2003, Premier entered into a unique program with the Centers for Medicare & Medicaid Services. The pilot was designed to improve the quality of care its member hospitals delivered.

The 225 nonprofit hospitals that volunteered to participate were spared penalties if they failed to meet benchmarks. Instead, they became eligible for bonuses of up to $2.5 million if they did. It was a very nice incentive. But that was then.

Come Oct. 1, hospitals will have to deal with the other side of that coin. That's when the Medicare program will begin pegging a portion of its payments to the quality of care that hospitals deliver. Medicare is setting aside 1% of the money it normally pays to hospitals – about $963 million – into what is essentially a quality benchmark fund. For hospitals to recoup the 1%, they will need to meet the benchmarks, which include the prevention of readmissions.

For long-term care providers, it may be too soon to see this development as a cautionary tale. After all, the revised hospital payment system hasn't even begun. But that doesn't mean senior living operators shouldn't find a dark cloud around this silver lining.

It's a rare month that CMS does not unveil a new pilot program aimed at improving care. Nothing wrong with that. Nor is there anything wrong with incentives intended to reward superior care.

But problems can result when a one-size-fits-all program is foisted on an entire market — particularly when such a program has financial strings attached.

CMS is about to launch the Independence at Home demonstration. The effort has a worthy goal: keeping chronically ill seniors in their homes and communities for as long as possible.

The program is set up so physicians and nurse practitioners will direct teams of health professionals to coordinate primary home care. For now, here's the carrot: If they reduce Medicare costs by at least 5% (as compared with more traditional office- and hospital-based care), the teams will receive a share of any savings beyond that threshold.

But what happens if or when the 5% goal becomes a requirement? Actually, I think we all know the answer.