May 21, 2014
When a provider gets caught in a web: The Cochran photo affair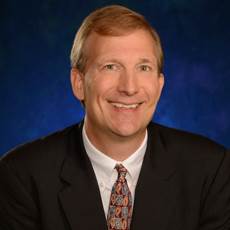 James M. Berklan
The list of losers in this week's sensational story about photos secretly being shot of a U.S. Senator's Alzheimer's-afflicted wife, is large. A long-term care operator is just hoping the incident blows over — the sooner the better.
That's not a wish borne out of guilty feelings. On the contrary. The staff at St. Catherine's Village in Madison, MS, feel they've done nothing wrong.
It's just that for now, legal authorities have restricted them from talking about it, even as others cast aspersions about the nonprofit's possible role in apparent privacy and dignity violations.
St. Catherine, an upscale continuing care retirement community, is feeling the heat but can't explain or negotiate its way out of anything yet.
"We do have security at St. Catherine's Village. They patrol in and around the grounds," St. Catherine's Director of Communications Andy North told me Tuesday afternoon. "Anyone entering St. Catherine's has to go through a checkpoint, and visitors have to check in.
"They need to indicate their purpose or the individual they're visiting," North explained, answering a question that many have been wondering.
"There are also additional security measures, but I can't go into additional details because of the investigation related to the young man who came on to campus," he added.
While authorities are checking into whether the knucklehead who took the photos broke any laws to gain access to the Senator's wife, the general public seems to be craving confirmation that the long-term care operator did something wrong.
Many do not realize that a CCRC like St. Catherine's is where people live, and that they and their visitors deserve to be able to enter and exit as they wish. Especially in a community of this size: 244 independent living apartments and units; 59 general assisted living and 36 memory care assisted living units and 120 skilled nursing beds.
It's all situated on 160 acres of rolling hills and tall pine trees. A 15-acre lake is stocked with fish.
The freestanding non-profit community was the first in Mississippi to become accredited by CARF-CCAC. It is sponsored by the Dominican Sisters of Springfield, IL, but none of that matters as everyone waits for authorities to conclude their investigation. No one has said how long that might take, North noted.
What this is likely to come down to is that a young man apparently made some extremely bad choices in a quest to build publicity for his blog (boy, did that work in an unintended way). He will be guilty of trespassing and certain invasion of privacy and decency issues. Whether or not he had inside help, or was inspired by some anonymous tipster, as his wife claims, may never be ascertained.
Given the portability of phone cameras, which presumably the photos were shot with, there is little anyone can do to stop the taking of photos in so many instances. Other than confiscating visitors' personal property right when they check in each day, what's a provider to do to guarantee no rogue photos will be shot? Authorities might have better luck trying to stop the breeze through the trees than cutting off every and all opportunities someone has to snap a couple of quick, surreptitious photos.
Making the situation all the more volatile is the political backdrop involving the violated woman's husband. That would be six-term Sen. Thad Cochran, who is locked in a fierce primary battle that some have called the nastiest in the nation. Why did the three-week-old offense become public knowledge just last weekend, so long after it occurred? Did Cochran's challenger, Chris McDaniel, know the accused beforehand, and if so, how? And why do his supporters give conflicting statements about the what happened and who did it?
That is one of the main threads for the ongoing investigation: Not so much did St. Catherine's do anything wrong but rather what outside forces might have compelled the currently jailed Clayton Thomas Kelly onto his doomed-to-fail mission? His wife and lawyer claim he was anonymously pointed in Rose Cochran's direction; they also say the accused did nothing illegal or tricky, like opening her private room door, to gain access for the photos.
Conspiracy theorists in both the Cochrane and McDaniel camps are having a field day. They're accusing each other of having a hand in the affair in order to hurt the other's approval ratings with the voters, who don't head to the polls until June 3.
In the meantime, the folks at St. Catherine's simply wish this game would be taken to a different field, and who can blame them?
** The new Advancing Excellence website that I wrote about last week is now up and running. Check it out by clicking here.
James M. Berklan is McKnight's Editor. Follow him @LTCEditorsDesk.