February 06, 2014
What long-term care can learn from CVS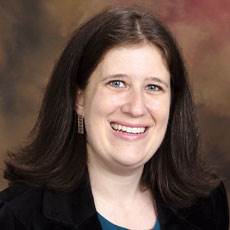 Elizabeth Leis Newman
Most journalists immediately ask "What's in it for them?" when finding out a big company is doing something that appears moral and draws wide praise.
That was certainly true of CVS Caremark's announcement Wednesday that it would stop selling cigarettes and tobacco products on Oct. 1.
I tend to believe the answer from Chief Medical Officer Troyen A. Brennan, who said CVS stores are increasingly looking to become miniature medical clinics and partner with more physicians and hospitals. It made it harder to attract both of those groups when the question of smoking came up.
The presence of tobacco in its stores made for awkward conversations, Brennan told the Associated Press.
"One of the first questions they ask us is, 'Well, if you're going to be part of the healthcare system, how can you continue to sell tobacco products?'" he said. "There's really no good answer to that at all."
CVS' announcement drew praise from groups such as the American Medical Association, the National Community Pharmacists Association, the Robert Wood Johnson Foundation and the White House.
The CVS plan isn't just about ethics, although it's heartening to see a company acknowledge the cognitive dissonance of smoking cessation products lined up near Marlboros. It's also not just about money, although while CVS stands to lose $2 billion from its decision, it may be able to recoup that by growing business with more medical professionals. It's not even about trying to make smokers quit a habit that is killing them, although it's worth reiterating the savings and benefits companies can see when they offer smoking cessation programs and products for employees.
What it really comes down to is how people will make a choice as to where they shop for pharmacology goods and services.
Count me among pharmacy consumers who will pay more attention where my money is going. As a McKnight's staffer, I pay close attention to long-term care pharmacies — who is expanding their footprint, who is changing their campaign, what readers say their experiences are. But as a consumer, pharmacy stores blend together. I had to look up today where I get prescriptions filled. I only recently realized that Rite-Aid, where I went occasionally when I lived in Maryland, didn't appear to have stores in Illinois.
Ask yourself if that is the experience of potential residents looking at local nursing homes. If every facility looks the same, and nothing from the staff to the design is exceptional, why would anyone be more inclined to give you his or her business?
CVS' decision makes it stand out. It's bold. In an era focused on resident choice and shopping around, that's exactly the kind of thinking long-term care facilities should embrace.
Elizabeth Newman is a senior editor at McKnight's, and apparently already gets her prescription medication at CVS. Follow her @TigerELN.