January 03, 2014
Top 5 news stories reveal varied interests among long-term care professionals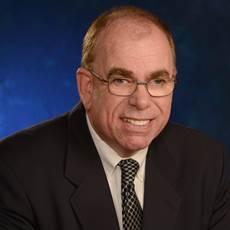 John O'Connor
What do neck abnormalities, dangerous bacteria, a murder-suicide, a defensive nursing home chain, and antipsychotic guidelines have in common? These five developments were voted the most popular news stories appearing on the McKnight's website during 2013.
By "voted," I mean these stories received the highest number of page views. At well over 1,500 stories appearing on our webpage last year, inclusion here is no small feat. Collectively, the five reveal that while 2013 may not have been a particularly happy year for the field, it sure was an interesting one — in many ways.
In case you missed them the first time, a review of the Top 5 vote getters appears below.
Number 1
Vascular neck abnormality may contribute to Alzheimer's
An international study found that a vascular issue that may contribute to Alzheimer's disease and other aging-related neurological disorders. The condition occurs when blood leaks backward into the brain, according to investigators.
Number 2
Lethal bacteria affecting long-term care facilities could spell 'end of antibiotics,' CDC says
A lethal type of antibiotic-resistant bacteria is on the rise in acute and long-term care facilities, and providers must act to prevent the spread of these germs that kill about half of all people who become infected, according to the Centers for Disease Control & Prevention.
The bacteria, Carbapenem-Resistant Enterobacteriaceae (CRE), are found in healthy digestive systems but cause infections when they get in other organs or the bloodstream. Some CRE germs are resistant even to antibiotics of "last resort," such as carbapenems, and the germs can transfer their resistance to other kinds of bacteria. Because of this, CRE infections could be "the beginning of the end of antibiotics," said Arjun Srinivasan, M.D., an associate director in the CDC's Division of Healthcare Quality Promotion.
Number 3
Nurse shoots nursing home resident, herself in apparent murder-suicide
Authorities were searching for a motive after a licensed practical nurse at a long-term care facility in Pennsylvania apparently shot and killed a resident and then turned the gun on herself.
The incident took place at Abington Manor, a 120-bed Genesis HealthCare facility in the town of Clarks Summit. Aimee Larkin, a 42-year-old licensed practical nurse who had worked at Abington Manor since 2011, is believed to have killed 79-year-old resident Howard Kinney, according to local reports. The shooting took place while Larkin was working a shift, police say.
Number 4
Life Care Centers of America denies massive Medicare fraud charges; judge criticizes feds in secret whistleblower case
A U.S. District Judge has called federal prosecutors' years-long delay in announcing a Medicare fraud case involving one of the nation's largest nursing home companies "absurd."
In a written opinion, Judge Harry S. "Sandy" Mattice criticized prosecutors who have been investigating two whistleblower complaints against Life Care Centers of America. The whistleblower lawsuits were filed in 2008, and the case was made public after the Chattanooga Free Press asked Mattice to unseal the records.
In response to the charges, Life Care Centers issued a public letter, refuting the allegations it overbilled for rehabilitation therapy.
Number 5
CMS updates survey guidelines for antipsychotic drugs in dementia care
The Centers for Medicare & Medicaid Services has updated survey guidelines regarding nursing homes' use of antipsychotic medications for dementia care. The 59-page interim guidance revises Appendix P and Appendix PP of the State Operations Manual.
The Appendix P update includes new surveyor tasks to ensure that survey samples include enough residents who have dementia and who are taking an antipsychotic medication. Surveyors should request a list of residents who have been diagnosed with dementia and who are taking, have taken or have an as-needed prescription for an antipsychotic, the manual update says.
* * *
The one prediction we can make with certainty for 2014 is that when this year is done, another similarly eclectic list will exist, revealing your varied interests and reading tastes. And we will have been there every step of the way to bring them straight to you as they happen.
John O'Connor is Editorial Director at McKnight's.