March 19, 2012
The technology awards program is underway!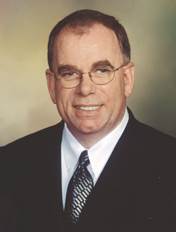 John O'Connor, editorial director, McKnight's Long-Term Care News

Technology has hit the eldercare field like an innovation tsunami. As never before, operators are harnessing new tech tools to dramatically improve care for their residents.

To celebrate these exceptional feats, McKnight's and American HealthTech have teamed up to establish the first annual McKnight's Excellence In Technology Awards – Connect Our World. The contest officially kicks off today!

Best of all, it's easy and it is FREE to enter.

This is a great opportunity for your team to get the credit it deserves. Five tracks have been set up for 2012. They are:

• Quality Through Technology

Recognizes a facility/community that harnessed technology to improve the level of care its residents receive.

• Dignity Through Technology

Recognizes a facility/community that harnessed technology to improve the level of dignity its residents enjoy.

• High Tech/High Touch

Recognizes how technology was used to improve staff-resident interaction.

• Innovator of the Year

This award will recognize a notably innovative use of technology to improve both care and the bottom line.

• Transitions Award

This award will recognize an organization that harnessed technology to improve and/or reduce transitions between long-term care facilities and other care settings.

Please click here to see an entry kit.




Or if you are really curious, click here to view a specially created awards website.

To get a quick look at the entry forms (and to see how easy they are to fill out), click here.

We invite you to submit your best work for this prestigious competition. An independent panel will ensure that submissions are judged fairly.

Our ambitious goal is to make the McKnight's Technology Awards the pre-eminent program for recognizing technology-related innovations that serve this field.

For every category, there are many contenders, but only one winner. This could be you. But to win you must enter.

So don't delay. The deadline for submissions is June 15. We will be announcing the winners a bit later this year.

I look forward to receiving your entries soon. Good luck, and many thanks for all you do. It makes a huge difference.