October 09, 2013
The Russ era begins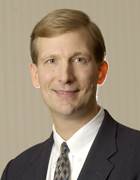 James M. Berklan, McKnight's Editor
Barring a shocker that would be akin to Uncle Sam suddenly handing out a double-digit market basket increase to Medicare reimbursement rates, Len Russ will become the next board chairman of the American Health Care Association today. Call it a big win for a "little guy."
New Yorker Russ runs one facility and is a co-owner of another. Total bed count: about 220. That's quite a drop from the census Neil Pruitt usually oversees. Pruitt, the top exec at the huge Georgia-based family chain bearing his family name, is outgoing AHCA board chair and leaves some big footprints to follow.
But Russ should be up to the challenge by all accounts. A former newsman who toiled for CBS and Turner Broadcasting as writer and producer before entering the eldercare field, he knows the story board well: Provider group continually under siege, fighting the good fight to deliver quality resident care, often dangled at the mercy of bureaucrats and bean counters in Washington.
There is no end in sight to the small-big analogies. Hospitals and physicians will continue to line up at the federal funding trough with bigger elbows than long-term care professionals'. Surveyors, extra auditors and even former brethren of Russ' in the general media will continue to pound AHCA members and other long-term care providers.
It will be a fine time to show some mettle and strike a blow for a "little guy."
Russ will have two years in office to do just that. Then waiting in the wings will be Lane Bowen, the top exec with provider giant Kindred Healthcare. He was named to the AHCA leadership post Russ is now leaving, thus becoming the presumptive heir to the throne.
Nothing is final until the Council of States votes are counted, but just as Russ has not been openly challenged this week at the group's annual meeting in Phoenix, it is a foregone conclusion that Bowen will not face opposition when it comes time for him to take the top chair in two years.
For now, however, the spotlight belongs to Len Russ. Let it shine brightly.
James M. Berklan is Editor at McKnight's.