April 17, 2014
The potential break-up between hospitals and long-term care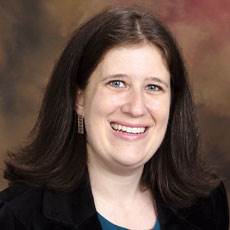 Elizabeth Leis Newman
The attempts of the hospital lobby and long-term care to move beyond casually dating to going steady hit a snag at the steps of a courthouse Monday.
We've watched, and reported, on years of long-term care and hospital industry leaders both talking about the need to work together in transitions and continuum of care for Medicare beneficiaries. One could argue both sides say they want to form a more perfect union in order to lower costs, improve quality and have mutually satisfying experiences when looking at their ledgers.
So while the American Hospital Association didn't directly throw a would-be partner, long-term care, under the bus, suing the government over the so-called "two-midnight rule" does (to paraphrase The Princess Bride) put a damper on the relationship.
On its face, there's a logical argument on AHA's part that it's an arbitrary requirement for a physician to certify at the time of admission that a Medicare patient may need care in a hospital for more than two midnights. Medicine is full of unforeseen circumstances, and who can say whether a senior diagnosed with malnutrition, congestive heart failure or early-onset dementia would need to be admitted as an inpatient?
The problem is that the Centers for Medicare & Medicaid Services isn't buying it, and it's a rare case where long-term care providers may think the agency is right.
"Physicians should generally admit as inpatients beneficiaries they expect will require two or more midnights of hospital services, and should treat most other beneficiaries on an outpatient basis," it said last fall.
It's worth noting that CMS also was listening to the Department of Health and Human Services' Office of the Inspector General — again, not an entity LTC normally agrees with — which said in its 2013 report that "our results raise concerns about SNF services for beneficiaries in observation stays, long outpatient stays, and short inpatient stays. CMS should consider how to ensure that beneficiaries with similar post-hospital care needs have the same access to and cost-sharing for SNF services." That report noted one group of beneficiaries in 2012 had 617,702 hospital stays that lasted at least 3 nights, but did not include three inpatient nights, and subsequently did not qualify for SNF services under Medicare.
That report also found the top reasons for observation stays are chest pain, digestive disorders, fainting, signs and symptoms, nutritional disorders, dizziness, irregular heartbeat, circulatory disorders, respiratory signs and symptoms or medical back problems. Nine percent begin with the beneficiary having an operating room procedure, and administrators have told me stories of frail seniors recovering from surgery who arrived at their nursing home, confident they were covered. Only they weren't.
That's why associated politicians and providers have pushed so hard for hospital inpatients to be labeled as such. At a time of great stress for a family, many have no idea they are potentially on the hook for tens of thousands of dollars when their loved on is admitted to a nursing home. Long-term care providers have told me they try to give the family direction on how to receive coverage, but it's a long and arduous road.
The scuttlebutt in healthcare circles is no one really expects the AHA lawsuit to change the two-midnight rule, and the long-term care industry may feel that this is a minor blip on the relationship road. I hope these two crazy kids can work it out, but at the moment it feels like long-term care should look for healthcare industry partners who treat it a little bit better.
Relationships aren't always champagne and roses, but healthy ones are built on respect and common goals.
Elizabeth Newman is Senior Editor at McKnight's. Follow her @TigerELN