March 11, 2015
The hidden gem of the Online Expo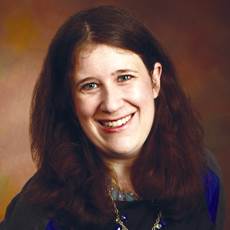 Elizabeth Newman
Maybe you look like a supermodel, or maybe you are morbidly obese. You might be a CEO who looks like a college student, or in a scooter. Either way, when you attend any conference and visit the Expo Hall, you may wonder how vendors will take you.
That's one of the often overlooked aspects of the virtues of the McKnight's Online Expo Hall: In a virtual environment, everyone is equal. Plus, even though it's online, there are still goodies, from prizes to information necessary to run your business.
As a member of the editorial team, obviously I spend a lot of time writing about the educational components of the Expo, which is now in its 9th year. There are five continuing education credits available when it kicks off on Wednesday, March 25, and a line-up of fantastic speakers. If you want to hear what surveyors are dinging skilled nursing facilities on, make sure to attend Leah Klusch's session on MDS 3.0 accuracy. If you want to see how one community used a new system to help with resident activities, make sure to attend Polisher Research Institute's Karen Eshraghi and Tori Crumbie's session on technology. Let this also be a gentle reminder that we can award one credit per person per computer — accreditors do not allow staff to stack into a conference room to listen and all get CE credit.
As valuable as the sessions are, however, you are doing yourself a disservice if you skip over meeting some vendors virtually, or if you don't say hello to other providers in the lounge. While networking is different, it's still a vital component of the online webinar experience.
To that end, there's another subset of the expo that we don't dwell on: It's free to you, the skilled nursing provider. Those five continuing education credits from the comfort of your desk mean your organization doesn't have to buy an airline ticket, a hotel room, meals and transportation, not to mention the costs of covering your workload.
The way we keep it free is through vendor support. I'm not saying you're obligated to stop by the vendor booths, even though it's in your interest to do so. But I think of it in the same way I do if my husband and I invite you over for dinner, where he will make you a gourmet meal topped by to-die-for cookies. You don't have to arrive with anything other than a good attitude, but it's awfully nice if you spend some time talking to or petting my cats. And much like my cats, the vendors at the Expo are awfully eager to get to know you. (No ear-scratching involved, however.)
Sign-ups for the expo are ongoing. Just click here.
Elizabeth Newman is Senior Editor at McKnight's Long-Term Care News. Follow her @TigerELN, or stop by the virtual lounge during the Expo to say hello.