August 22, 2014
Some unsolicited advice to Genesis: Good luck with the new 'owners'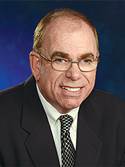 John O'Connor
This week's blockbuster deal has private equity-backed Genesis HealthCare combining with Skilled Healthcare Group.
In some ways, these sorts of marriages seem all but inevitable. After all, in the outcomes-based post-acute world that's emerging, size and scale are the flavors du jour. It's a safe bet that many of the largest players are now taking steps to get bigger and stronger just as fast as they can.
So it's hardly a surprise that Genesis wants to expand its horizons. The Kennett Square, PA-based firm operates skilled nursing centers and senior living communities -- and also supplies rehabilitation services to other healthcare providers. For its part, Skilled Healthcare runs long-term care facilities and provides a range of services to post-acute patients. The deal will create a company with more than 500 facilities.
So, is the $5.5 billion union yet another case of the Bigs getting bigger? Yes. But there's also an important reversal happening here. When the all-stock transaction is completed, Genesis is going to be something it hasn't been since the old pre-bankruptcy days: publicly traded.
Going public is going to give Genesis all the benefits and drawbacks that come with a stock exchange listing.
On the plus side, it should soon be easier to raise funds for additional growth and acquisition opportunities. And current note holders can take some comfort in knowing that whatever the future brings, shareholders will be the people whose skin is truly in the game. Moreover, if usual merger practices are any indication, the key players involved in this transaction are going to be in for, shall we say, a very Merry Christmas?
But recent history has shown that going public is not always the best way for a successful firm to create more value. Or have we already forgotten how newly-public Wall Street banks and their reckless fling with credit default swaps (a fancy term for toxic mortgage securities nearly sank our nation's economy)?
Then there's this funny thing about shareholders: they can act in funny ways. That's especially true when uninvited suitors come a knocking. And as anyone who has been watching Kindred's bid to acquire Gentiva can attest, the resulting drama ain't always pretty.
So good luck Genesis. By all indications, your firm has rebounded nicely into a solid and growing company. Let's just hope that as you build for the future, shareholders will allow you to follow a path that's worth taking.
John O'Connor is the Editorial Director at McKnight's. Follow him @ltcritr.