January 16, 2014
Remember residents and farm life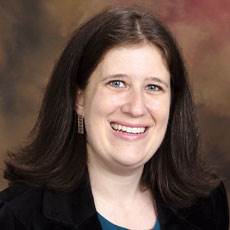 Elizabeth Leis Newman
Journalism, like long-term care, is a smaller world than one may think.
Still, it was a surprise this week when I received a press release about Emma Schramm, who lives at Charlestown, an Erickson Living CCRC in Catonsville, MD. Schramm is known for her possession of 750 picker's checks, which were small metal tokens given to farm workers on the Schramm Farm who picked fruits and vegetables. Those checks were then exchanged for money. Schramm also collects nativities, which she shared at the care center during the holiday season.

The reason this particular resident rang a bell is because I interviewed her a decade ago, when I was a green reporter at the Maryland Gazette. I covered the town of Pasadena, MD, a peninsula where the farm sat for around 100 years (if you are wondering what Pasadena is close to, the best answer is the Chesapeake Bay). My story is nothing to write home about — it was about a commemorative stamp for the town of Pasadena — but I was happy to use the opportunity to catch up with Schramm.
"You're a legend in Anne Arundel County," I chirped to her.
"That's what they tell me," she said wryly.
Now 85, Schramm moved into Charlestown in 2012 with her brother, Louis, who is 88, and cousin Evelyn, 68.
"We just could not keep up with the house," she says of their decision to move into long-term care. "It was too much. Charlestown just had a lot to offer, as we can move from independent to assisted living to the care unit and they promise they'll never kick you out."
To me, Schramm represents not only a blast from my personal past, but a chance to remember how many residents there are in long-term care who grew up on farms, and how it's a population that is ebbing away. There were a lot of reasons why the Schramms sold their 213-acre farm, among them taxes and no children.
It's important to make sure stories from residents like the Schramms are recorded. It concerns me that long-term care employees may not have a concept of a rural life, or how farmland was developed in their communities. Even if the majority of staff is from the local area, there may be no knowledge that how the suburban development where they live was once a farm. (I grew up in a division literally called "Franklin Farm" on a street called "Hay Meadow" in Virginia, and was well into my teens when I realized that the area had probably been, in fact, a farm. This is despite the fact that the nearby day care my sister went to was in a silo.)
While the Schramm Farm may be gone, residents like Schramm, her cousin and brother remind us of the importance of understanding both personal history for residents, and their part in the local community. It's also a reminder of the desire for family members to stay together.
'We grew up on the farm and lived together on it," she said of continuing to live with her family at Charlestown. "We decided we would also live together in our retirement. We wouldn't have it any other way."

Elizabeth Newman is Senior Editor at McKnight's.