June 13, 2012
Providers should say, 'Jawohl!' to international interns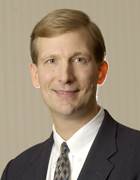 James M. Berklan, McKnight's Editor

While some long-term care providers and their residents might worry about feeling cut off from the rest of the world as the aging process takes hold, that's clearly not the case at Asbury Methodist Village in Gaithersburg, MD.

No matter if residents might be less mobile than they were. Asbury is the place where they actually bring parts of the rest of the world TO the residents.

For the last year, a trio named Felix Johne, Nina Rotert and Nicholai Schneickert has personified this viewpoint. Ages 19, 19 and 20, they are pre-college interns from Germany who have injected a youthful global presence onto the continuing care retirement community's campus.

Johne worked at the CCRC's TV station and its healthcare center; Rotert in residential care management and the healthcare center; and Schneickert used skills that he hopes will help him in his intended marketing or media management studies.

It's not exactly an expansion of Uncle Sam's guest-nurse visa program, but it was a welcome source of labor — and broadening of horizons — at Asbury. The trio will be missed after their term is up next month. Their stay was made possible through connections with the World Horizons mission program.

This was a helpful endeavor for the youngsters, who are looking simply to gather life experiences before embarking on career-focused track. All German students in their position are bound to a year of service; many learn new skills or open new doors in social services domestically. The Asbury sojourn is an expansion on that theme. And there are millions more like them, looking and yearning for quality assignments in their post-high school, pre-university days.

"We learned not only from the staff but from the residents, many of who have lived and traveled in other parts of the world and had very interesting lives," Johne notes. "I learned to respect everyone, no matter what stage of life or health they are in here."

Adds Rotert: "It has been great living with seniors. I have 100 new grandparents. I want to be a teacher and I got to talk to former teachers who gave me advice. I appreciated their wisdom."

And providers also can gain a few pearls of wisdom by listening to the young Germans' observations.

"I thought that perhaps seeing people dealing with the difficulties of aging would be hard, but to the contrary, many of the residents here are active, vibrant and have so many great experiences to share," Schnickert says.

"We watched how they take chances, enroll in classes, go to lectures, learn new things and take advantage of opportunities to continue growing and being alive," Johne adds. "That, I think is the key."

Just one of many that providers can take from this inspired program.