December 04, 2013
Provider betting that new dining menus will lead to better cognitive abilities, longer lasting memory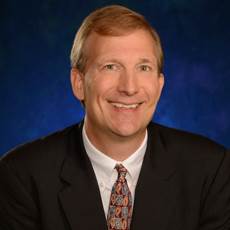 James M. Berklan
A common quip has been that the way to a man's heart is through his stomach. Now, there's a long-term care provider who's hoping to prove that the stomach is also the way to the brain.
As it turns out, Emeritus Senior Living is laying it all on the table to find out. Seven of its 510 communities are launching "brain healthy" dining menus that will feature foods expected to improve cognition and slow memory loss.
It's a bold step that puts the nation's largest memory-care provider in the spotlight. Pairing topics such as food and memory loss is like loading up a movie with kids, animals and zombies. People are going to watch.
"We're recognizing the brain, like the body, responds to food. There's a whole field of nutritional neuroscience that's been developed," explains Paul Nussbaum, M.D., Emeritus' National Director for Brain Health. "We're not the first [to look at this], but there's not a lot out there, especially in long-term care."
If Nussbaum and colleagues can lead a national provider to slow cognitive decline and increase quality of life through special food choices — as opposed to through drugs or other intervention — the impact could be enormous.
An extreme amount of care went into the new menus and how they would taste said Nussbaum, who's a clinical neuropsychologist and adjunct professor of neurological surgery at the University of Pittsburgh School of Medicine.
It might sound basic to some, but fish, nuts and "foods with color — fruits and vegetables," are in. Processed foods, trans fats and sugars are being cut back.
Standards are being created to measure the impact the foods might have, Nussbaum told McKnight's. Symptoms of depression or anxiety will be watched with a long view. Cognitive scoring will indicate how well the qualitative study is doing.
"We will learn a lot over time," Nussbaum says. "And it's not just for assisted living. The entire public has opportunities with food for the brain.
"We're pretty good about eating for the heart but not the brain yet. The research into it is not great, but it's OK."
Emeritus memory-care facilities in Georgia, North Carolina, South Carolina and Massachusetts are taking part in the pilot program. Assisted living is also included at the Massachusetts community.
It's the first time her community has purposely designed cuisine to consistently use ingredients known to positively affect brain health, notes Nicky Siggers, executive director of Emeritus at Sandy Springs Place in Atlanta.
Could all of Emeritus' 54,000 residents soon be cutting back on ice cream sundaes and munching more almonds? It's really up to them, says Nussbaum, whose last name fittingly translates to "nut tree" in German.
"I tell my patients they have every right to make bad decisions," he says. "They have to want to help change. I think this will be received pretty well. To help maintain cognition, you have to use all the tools in the bucket — not just meds and activities."
He says the general belief is that the healthier foods are not going to be as expensive as some people believe. Especially if there are noticeable benefits on the other end.
People today clearly are not including food enough in their lifestyle considerations. They're eating too much of it, as soaring obesity rates attest, and not eating the right kinds.
Food intake needs to become more of a consideration for all ages, not just seniors. For kids in school, and moms and dads coming out of the hospital, for that matter.
"It's value added," adds Nussbaum, the author of "Save Your Brain." "You have an opportunity to enhance life."
In other words, the opportunity to meet the ultimate goal of all caregivers.
James M. Berklan is Editor at McKnight's. Follow him @LTCEditorsDesk.