April 10, 2015
Operators could take a lesson from this program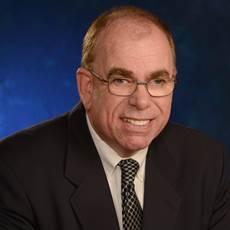 John O'Connor
Here's a win-win arrangement that really stands out. As various news outlets have reported, a Netherlands nursing home has hit upon a great way to help residents reduce boredom and loneliness. It's allowing six university students to live on the premises rent-free.
In exchange, the half-dozen students are required to spend at least 30 hours each month as "good neighbors." Technically, that can mean things like helping residents enhance computer skills, cooking, watching sports together, or joining in birthday celebrations. Or it can simply mean hanging out.
So far, the experiment at the Humanitas retirement home in Deventer, Netherlands, seems to be working for both sides. The students are living in nicer places than they would have on their own. At the same time, they are helping residents overcome the social isolation and loneliness that can accompany life in a long-term care environment.
"There is lots of warmth in the contact," notes Gea Sijpkes, who runs the community.
For Jurrien Mentink, a 21-year-old urban planning student, it's also a chance to share his experiences.
"I bring the outside in, so my world becomes their world," he notes.
In the U.S., a similar program now operates in Ohio. The Cleveland Institute of Music has an arrangement with Judson Manor Retirement Community, which allows three students to live there rent-free in the senior living center in exchange for monthly musical performances.
Sadly, however, such arrangements remain rare. And that's unfortunate.
It's clear that both sides gain from these connections, and they are relatively easy to set up. All a provider really needs is a few extra beds. That would appear to be a small price to pay for breathing new life into a community, giving residents a much-needed connection to the outside world in the process.