April 27, 2012
New construction heading South — in a good way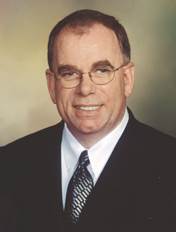 John O'Connor, editorial director, McKnight's Long-Term Care News

Let's say your organization is thinking about building a new community. Where should you break ground? If a recent survey is to be believed, Southern towns are your best bet. Or more accurately, Southern towns with college campuses.

These locales simply deliver more of what retiring boomers are looking for, according to a report by the Washington Economics Group. In fact, nine of the top 10 towns on the list are located on the warm side of the Mason Dixon line. (Pittsburgh was the sole "Yankee" in the group.)

And what priorities do retirees value most?

"Finding the right mix can be tricky for retirees — because retirees want to live in a community that is big enough but not too big, warm and cool enough but not too warm or too cold, and with the amenities and resources of a big city but not the annoying traffic and congestion," said Tony Villamil, the organization's founder and principal advisor.

Here are the overall rankings:

1. Tallahassee, FL

2. Memphis, TN

3. Athens, GA

4. Tuscaloosa, AL

5. Atlanta

6. Oxford, MS

7. Charleston, SC

8. Louisville, KY

9. Richmond, VA and Pittsburgh (tie)

Top-ranked Tallahassee is the home to Florida State and Florida A&M universities, offers relatively affordable housing, and has a highly rated Capital Health (Medicare) Plan. In fact, four of the top six finishers are homes to "Deep South" universities, including: Athens, GA (University of Georgia); Tuscaloosa, AL (University of Alabama); and Oxford, MS (University of Mississippi).

To see the full report, click here.

So it's not bad enough for us Northerners that the Southeastern Conference (SEC) keeps winning all the big-time college football championships. Guess the conference won't be happy until it corners the senior living market as well.