August 30, 2012
Musings on moving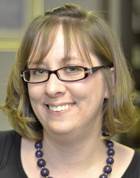 Mary Gustafson, McKnight's Staff Writer

For the last week I've tripping over cardboard boxes, but landing, safely, on mounds of bubble wrap. It's the end of the month, and like many apartment- and office-building dwellers, I'm moving.

Although they are both small moves — McKnight's is only moving a couple miles up the road and I'm moving my residence only a couple blocks over — the fear of losing an important document or piece of equipment plagues the whole process.

Needless to say, as I packed up the business cards littering my office today, I was grateful not to be moving 100 skilled nursing residents into a sparkly new facility, a chore that's been undertaken by several administrators I've talked to.

So, as I sit here, surrounded by boxes and packing tape, slipping further into my moving malaise, I decided to look back at some of the strategies long-term care facilities have used to make moving to a new location a smooth transition.

George Bryan, the executive director of Indian River Estates, an ACTS Retirement Life community in Vero Beach, FL, started holding monthly meetings a year prior to his facility's transition to a new culture change building. His staff moved 100 patients over the course of about 10 days, shifting 10 residents per day. Bryan held meetings for staffers, which discussed one component of the move each month.

Indian River also facilitated meetings for local community members and for residents' families. Since Indian River is part of a continuing care retirement community, staff members from its independent and assisted living departments were enlisted to help in the move. This helped ensure that all of the components of the new building were in place and up to code when the SNF residents moved in.

Indian River's nursing and administrative staff made sure that residents' family members were kept apprised of the transition to a new facility by sending letters to family regularly.

Moving 100 — or even 10 — frail nursing home residents to a new building, regardless of how elaborate the planning period, is a herculean effort. But I have yet to hear anyone say it isn't worth it.

Moving from a traditional hospital-like nursing home to a culture change, neighborhood model made a huge difference in resident morale. Residents who never took meals in the dining rooms started coming to meals in the neighborhood setup.

Semitar Ross, a CNA at Indian River, says she loves the new community so much, even she wants to move in.

"I have really seen a big change in residents," Ross told me. "I have seen residents go out on the patio more, they interact with other residents more and even dance sometimes."

But nobody will be dancing more than me when the moving trucks drive off.