September 19, 2014
Maybe this sector's bankers need to start taking their own advice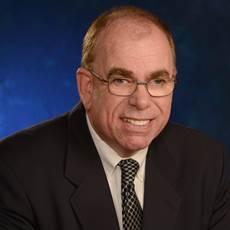 John O'Connor
The industry's premier dealmaking event is less than two weeks away.
There's really nothing quite like the National Investment Center for the Seniors Housing & Care Industry's annual conference (which will be held Oct. 1-3 in Chicago).
First and foremost, the NIC conference is a conduit that links those with money to those who need it. The event also features informative educational sessions that delve into where the market is now, and what operators need to do in order to compete down the road. Many a provider leaves these sessions realizing it's time to make dramatic changes.
I'm beginning to wonder if it might be helpful to offer a session that does the same for banks.
For as a growing number of observers have begun pointing out, the nation's banking system appears to have its own challenges when it comes to modernizing. Moreover, new alternative capital providers seem to be popping up with alarming regularity.
Among the more notable new players are peer-to-peer (P2P) lenders, or "crowdfunders." These online lenders go by names like Lending Club and Zest Finance. If you haven't heard of them, there's a good chance some of your employees have. For many low-wage workers who need cash and don't want the hassle of dealing with a bank, they provide a real alternative to traditional lending institutions, and can be a less costly option than running up credit card debt.
These are hardly fly-by-night operators, by the way. Lending Club has financed more than $5 billion in loans since it began in 2007.
Then there are the emerging business-to-business lenders that smaller operators may soon be cutting deals with. These so-called merchant funders go by names like Merchant Cash and Capital, On Deck, and Fora Financial.
Just as crowdfunders appeal to cash-strapped individuals, merchant funders tend to find a receptive audience among small firms that need money fast.
They also tend to cater to operators with less than stellar credit, with loans of a short duration. In fact, it's not unusual for payments to be collected daily or weekly from the bank accounts of borrowers.
It would be ridiculous to suggest that crowdfunders or merchant funders are going to put the big capital providers in this sector out of business any time soon. They're simply not in the same league. Some might say they are not even playing the same game.
But it might be a good idea for some of the bankers to consider the same advice they've been doling out to senior living operators lately: Keep doing things the same way at your own risk.
John O'Connor is the Editorial Director at McKnight's Long-Term Care News. Follow him @ltcritr.