January 10, 2014
LTC giant had one fatal flaw: bad timing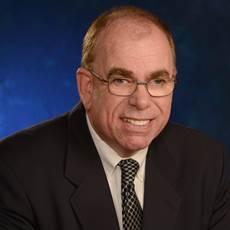 John O'Connor
A bizarre thing happened when ESPN named its Athlete of the Century. The self-proclaimed world leader in sports apparently forgot that the 20th Century also included years predating 1990.
How else to explain Michael Jordan as its top choice? Don't get me wrong. As a lifelong Chicagoan and Bulls fan, I thrilled to the victories and six championships he brought to my hometown during the '90s. I've never seen a tougher competitor.
But Jordan wasn't even the best basketball player of the 20th Century. That distinction clearly belongs to Bill Russell, who helped his mighty Boston Celtics raise 11 championship banners in 13 seasons. That was after he led the University of San Francisco to consecutive NCAA titles, and helped the U.S. team win basketball's gold medal in the 1956 Olympics.
And it's almost laughable to compare Jordan with baseball's Babe Ruth. The Bambino single handedly ushered in the live-ball era of baseball. Before Ruth arrived, there was a guy known as Homerun Baker. Baker hit fewer than 100 round trippers in a 13-year career. Ruth hit 60 in one season.
He also set Major League records for career home runs (714), slugging percentage (.690), runs batted in (2,213), bases on balls (2,062) and on-base plus slugging (1.164). Moreover, Ruth was a slugger on seven championship teams. Not bad for a guy who started out as a pitcher.
But as the saying goes, out of sight, out of mind. I was struck by this cruel reality while reading about the recent passing of David Banks at age 76. By any measure, Banks was one of the long-term care field's true legends.
In the final quarter of the 20th Century, Banks helped transform Beverly Enterprises from a sleepy Arkansas-based company with fewer than than 200 nursing facilities to one with more than 1,350. He also extended the firm's reach into the pharmacy, home health and therapy businesses.
Beverly became a private company in 2006, following a $1.8 billion buyout by Fillmore Capital Partners. The equity firm changed the name to Golden Living. In 2011, company officials moved the firm's headquarters from Fort Smith to Dallas. Today, Golden Living continues on as one of the nation's top chains.
As for the man behind so much of this history? Few in the field today even know who he was. That's unfortunate, but not terribly surprising.
Yes, it may be true that location is the key to success in real estate. But when it comes to gaining a memorable legacy, there's simply no substitute for good timing. Just ask MJ.
John O'Connor is Editorial Director at McKnight's.