June 11, 2018
Is your skilled care organization ready for some good news?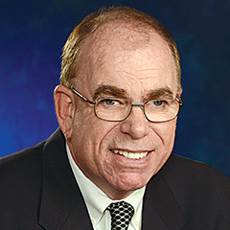 John O'Connor
If I'm going to be truthful about my Catholic school education, many of the lessons remain less memorable than the nuns who delivered them.
Suffice it to say, assault and battery charges have been filed for encounters involving far less physicality.
Despite the occasional bruises, it should be noted that the Dominican Sisters were trying their best. Which is probably more than can be said for many of their charges. And to their great credit, these instructors opened our eyes to the wisdom of the Good Book. One of my favorite passages was and remains Ecclesiastes 3:1-8:
"For everything there is a season, and a time for every purpose under heaven."
When it comes to long-term care, it can seem like bad news is always in season. Sadly, it's a rare week where we are not reporting on an unfortunate development of one kind or another.
So the occasional prospect of good news tends to be more than welcome in these parts. Fortunately, you are in a position to not only read some good news, but to create some of your own.
As you may have heard, the 2018 McKnight's Technology Awards contest is now underway. Now before you zone out, please know that entering this contest is easy and rewarding.
First, it may bring your organization some POSITIVE exposure. And the recognition will be for something you are doing already: harnessing technology to make things better.
Second, you have more options and chances to win than ever before. We have expanded the categories this year from five to 10. The new choices are Training, Safety, Survey Preparation, Admissions and KISS (which of course stands for Keep it Super Simple). This is in addition to our past "classic" categories: Quality, Dignity, High Tech/High Touch, Transitions and Innovator of the Year.
Surely, you must be doing something technology-related that applies to one or more of these areas.
We have also carved out a separate track just for skilled care operators. That way, it's more than ever an apples-to-apples contest.
Finally, entering has never been easier. Simply go to https://www.surveymonkey.com/r/VSNY2YB, and follow a few prompts. It still doesn't cost as much as a nickel and we'll publish stories about the winners.
Yes, for everything there is a season. Maybe this will be the season when you make some good news.
And it won't leave a mark — provided the award doesn't get dropped on your foot.
John O'Connor is McKnight's Editorial Director.