August 25, 2014
Is it any wonder this field has an identity crisis?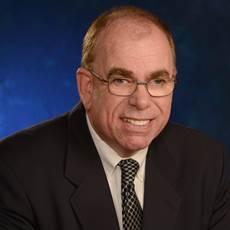 John O'Connor
What's in a name?
That's a fairly topical question, given the many differing views on how best to describe the business we're in. Not that this field's identity crisis is a recent development.
Even back when I began reporting for McKnight's in 1990, there was not a universally agreed-upon description for this sector. At that time, many providers of skilled care services simply identified themselves as "nursing homes." And even now, the term continues to have currency among the general public. But locating a facility that uses "nursing home" in its title these days is a bit like trying to find Waldo.
As a general rule, change has been the one constant here. Throughout the '90s, we saw an influx of new facility names that conjured up images of trees, lakes and other pastoral settings. Titles like "The Glen," or "Arbor Crossings" suddenly became commonplace. The implicit suggestion to many incoming residents seemed to be that they would not so much be entering a skilled care environment as taking a field trip, or more accurately a trip to a field.
Shortly after such newly coined signage began working its way across the sector, the addition of "Rehabilitation" became popular as well. So we were seeing things like "Springfield Nursing Home" morphing into "Shady Groves," and later, "Shady Groves Rehab Care."
"Assisted living" was the phrase that paid for many private-pay, non-skilled alternatives. And that term is being almost universally unseated by "senior living." Which is not to be confused with "senior living" as an overarching description for all facets of housing and healthcare for older people.
Of course, McKnight's has hardly been immune. Our flagship publication was founded in 1980 as Today's Nursing Home. A decade later, the title was changed to McKnight's Long-Term Care News, which remains in use.
Is it time for yet another change? I don't know. We are certainly hearing "Post-Acute Care" being discussed as the new catchall term. And at the same time, others are saying that long-term care is an odd moniker for a field that's increasingly flipping residents every two weeks.
I was just about sold on the idea of embracing "Post-Acute Care." Then I received this announcement: UniHealth Post-Acute Care-Marietta has officially changed its name to PruittHealth-Marietta.
Why would a company already be rebuking the shiny new "Post-Acute Care" title? According to the firm's press release, it's being done to "achieve a more unified image for its vast array of health care services."
And in a way, therein lies the problem. When you get down to it, this field presents a constantly moving target. As such, it's really hard to come up with a description that applies to the various players along its continuum. And oh, by the way, the continuum itself is also shifting.
If you do happen to discover a name for this field that's sure to stick, please let me know. But you'd better hurry. By all indications, it probably won't last very long.
John O'Connor is McKnight's Editorial Director.