August 01, 2012
Half a pound of long-term care funding cure?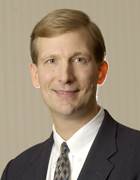 James M. Berklan, McKnight's Editor

There's a great Randy Travis song that includes the line, "Since my phone still ain't ringing, I assume it still ain't you." How fitting for long-term care this week.

If the country gentleman with the velvet vocal chords were in another line of work, he might have put it thusly: "Due to a lack of evidence to the contrary, I will presume there's nothing to get too excited about."

That about sums it up with regard to the government's announcement that it intends to raise Medicare payments to skilled nursing providers by 1.8% next year.

The response from provider advocates was, well, less than frantic, which tells the tale: Many had feared worse.

LeadingAge flatly reported on the increase, which will be formally published in Thursday's version of the Federal Register. The president and CEO of the American Health Care Association, meanwhile, called the humble uptick "welcome news."

The takeaway: When your companion seems happy after he got just one potato chip, he clearly thought there was a good chance he was going to receive even less.

So maybe it is time to strike up the band and sing praises to the Centers for Medicare & Medicaid Services. Especially given some of the other funding body blows long-term care providers have endured lately.

Then again, one has to remember just what Randy Travis is singing about in the above-mentioned song ("Is it still over?"): a lousy situation the singer can do nothing about.