May 02, 2012
College days: 50 years is a long time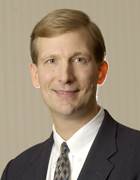 James M. Berklan, McKnight's Editor

A lot of things were different in long-term care back in 1962. Never mind the stiff uniforms, spartan buildings and low technology. Medicare and Medicaid were still a few years from being born by President Lyndon B. Johnson's executive pen.

But there's been at least one constant since then: The American College of Health Care Administrators. The years have seen their ups and downs, for sure, but when it comes to long-term care administration, ACHCA has always been there.

How serious are they at their business? Well, we know from next week's annual meeting and exposition, the group has been in existence for 50 years but it will be only its 46th annual meeting and exposition. Too involved tending to business or simply mindful of more pressing issues, it means the group has soldiered on, regardless.

When the admins gather next week in Nashville, they might marvel at the indoor expanses of the Gaylord Opryland Hotel. Or maybe they'll slip away for some of the best live music you'll find anywhere. Or maybe it will be time for a mess of grin-inducing barbeque. Rumor has it they even have a pretty good pro hockey team there (in Nashville!).

But those will still just be asides to the true business at hand. The College is and always has been about providing career development opportunities — be they professional certification, educational programming or sessions to enhance an LTC leader's horizons. Executive Director Marianna Grachek's steady hand has brought much needed stability and a calming influence to a group that pinged through a few previous leaders quicker than anyone expected.

By definition, ACHCA programs are there to identify, recognize, support, advocate for and promote excellence among long-term care leaders. They've offered that. If you're not getting what you want from the College, you haven't been asking.

In a field that's fraught with waste and fraud, "meaningful, successful and efficient" are thankfully part of ACHCA's vision statement. It's likely to be a phrase that's brought up numerous times at this golden celebration Friday through Tuesday — and hopefully long into the future.