July 29, 2013
Chew on this: Obesity rates a challenge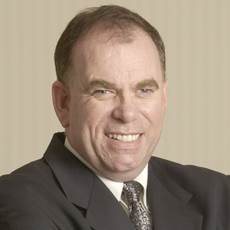 John O'Connor

My most recent blog was about Gary Player. The Hall of Fame golfer remains amazingly healthy at age 77. But his devotion to physical fitness is hardly the norm.

For any way you slice it, too many of us are lugging around excessive weight. And the problem is only getting worse. In 1962, the nation's obesity rate was 13%. It now stands at 35.7%, according to the Centers for Disease Control and Prevention. As growth industries go, this one needs to be downsized.

The health risks that more than a third of our nation faces are no mystery. Obesity-related conditions include (but are not limited to) heart disease, stroke, type 2 diabetes and several types of cancer. Then there are the financial costs. Medical expenses associated with obesity run about $150 billion a year, according to some studies.

While we know anecdotally that more nursing home residents are overweight, not many studies have examined the problem directly. One of the few that has arrived at this conclusion: Facilities more likely to provide care to obese residents appear to be characterized by higher resource use and poorer quality. In a field where cost-containment and higher survey scores are critical, these are not what you'd call desirable results.

Is obesity the biggest challenge facing operators today? No. And with all the other problems operators face, it might be easy to table this discussion. But that hardly negates the fact that more of us need to step away from the table.

John O'Connor is the editorial director at McKnight's. Follow him on Twitter at @ltcritr.