July 24, 2014
Butler County should take the addicts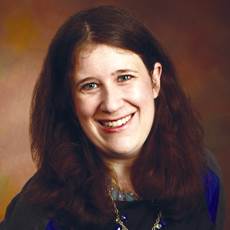 Elizabeth Newman
It's not a secret most county nursing homes are exsanguinating money. Blame a lack of Medicaid reimbursement, a lack of private pay candidates, or problems with salary or pension for the county employees who work in county facilities, which make up around 5% of our nation's nursing homes. Any way you consider, it's hard to find a solution to stop the bleeding, which I >shameless plug alert< wrote about last year.
That's why I was intrigued by a Butler County (OH) proposal to allow heroin addicts to stay short-term in the county-owned nursing home. I believe it's a good idea.
The proposal, according to the Cincinnati Enquirer, would renovate a wing of the nursing home, setting aside 20 beds for people coming through probate court who are going through heroin withdrawal. They would be allowed to stay for three to seven days.
Let's start with facts that the county coroner noted: People going through heroin withdrawal are miserably sick. Opiate withdrawal symptoms, which some of you may have seen in your workplace, start with agitation, sweating and anxiety and progress to diarrhea, nausea and vomiting. That doesn't really convey how awful it is, although one essay described it as the feeling similar to being trapped underwater when you desperately need air, only worse.
In other words, people going through withdrawal are unlikely to be plotting any sort of malfeasance related to seniors. I'm doubtful they'll be moving too far from the bathroom, much less their special detox wing.
The plan's proponents, including commissioner Cindy Carpenter, have noted 56 people have died from heroin overdoses in Butler County in the first quarter of 2014. In the last two weeks of June, there were 18 heroin overdoses reported in the county's Hamilton, OH, a town that reports calls for these overdoses have risen 3.2% over two years.
No one knows if the addicts could have been saved, but it's clear the need for services outweighs the options. It's also ridiculous to say, as the paper reported commissioner Don Dixon commenting, that taxpayers would rather spend money on "a sure bet," since no one can guarantee that people going through the program won't start using again.
Those who work in long-term care know that "sure bets" in healthcare are a fool's errand. No one can always know if a surgery will stop a problem, whether a resident will thrive in physical therapy, or if investments in areas such as technology or wound care will always work. We can't even agree if it's a good idea for taxpayers to fund a county nursing home. But ultimately, the government, and by extension you and I, pay for these services either because the other options are worse, or because we rely on science to guide us in making people better.
To be fair, the top question people raise around addicts in a county home relates to security. For the record, the Butler County plan would involve having a security guard from 4 p.m. to midnight and about $50,000 in upgrades to the building, a rather creative way to address what I suspect are long-standing infrastructure problems. Addicts in the program would be drug-tested daily and evicted if they are threatening, and no one with a history of violence would be admitted.
The county sheriff has gone on record as saying these addicts will steal and hurt seniors and that a private facility would be a better option. With all due respect to the sheriff, who has seen more drug addicts than I have, people who throw out private facilities as viable options for the public may as well recommend that heroin addicts hop on a unicorn and land for detox at a ritzy continuing care retirement community.
I suspect what the anti-proposal people are really concerned about relates to class and image. Family members visiting a relative at a county home may be uncomfortable with the idea that they may see addicts, or those visiting addicts, or that seniors "deserve better." I am sympathetic, to a point. We all want our seniors to live out their days with dignity and receive quality services, preferably in a beautiful community or at home. But we know that difficult choices are constant.
Ultimately, it's important to let Butler County nursing home residents give their opinion — at least one has said she supports it — and to do what's best for the county. Without this proposal going into place, I fear residents, and the citizens of Butler County, will be worse off.
Elizabeth Newman is Senior Editor at McKnight's.