June 06, 2017
An ounce of pressure injury prevention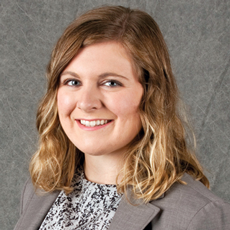 Emily Mongan
Benjamin Franklin once said that "an ounce of prevention is worth a pound of cure." His 1736 statement was referring to firefighting — better to prevent a fire than deal with putting one out — but it can also apply to one of the most challenging issues in long-term care: Pressure injuries.
Trying to detect pressure injuries early on, as well as treating them quickly and appropriately, are standard. But one provider, New York-based Centers Health Care, took its dedication to prevention a step further by becoming a founding sponsor of the Institute for Pressure Injury Prevention.
"We have all made a conscious and genuine commitment to further our patients' health and well-being. And we do our best to live up to that promise when it comes to pressure injuries," the Institute's website reads. "Yet, despite all our efforts, pressure injuries continue to occur, and often worsen."
The Institute's first provider-focused journal issue was released earlier this year, with a second slated for publication before the end of 2017. The publication kicks off with Franklin's prevention quote, followed by briefs written by wound care experts spanning the role leadership can play in wound care management, technology, pressure injury risk assessment and cooperative thinking.
"What's needed to arrest this issue is research, process development, and proper protocol implementation, and as a skilled nursing facility we don't have the resources or the expertise to conduct the research or develop the protocols," explained Centers' Director of Marketing Tom McCartin. "But we knew we needed to do more than the healthcare industry is currently doing."
To McCartin's knowledge, the Institute's journal is the first regularly-scheduled publication to tackle the issue and utilize a commercial and educational partnership. Up next is testing of the Institutes' pressure injury prevention protocols in Centers' facilities, along with the possibility of a certification that can be earned by providers in the future.
Centers' decision to sponsor the Institute had two main drivers: The belief that the resulting research will help Centers' residents, and the hope that that research will reach providers of all types since "none of them are immune from this scourge," according to McCartin.
"Centers Health Care and our residents will most certainly be the beneficiaries of the Institute's work, and they will be working closely with us to implement their process and procedures in our facilities," McCartin said. "But more important, the entire world will benefit from their work and that was an opportunity to create good outcomes on global basis that we simply couldn't say 'No' to."
Sounds like more than an ounce of prevention to me.
Click here to find out more about the Institute for Pressure Injury Prevention and its mission, or contact Jeffrey Jacomowitz at Centers Health Care at (718) 931-9700 ext. 550 to learn more about the journal and request a copy.
Follow Emily Mongan @emmongan.