December 31, 2009
Action-packed 2010 awaits nursing homes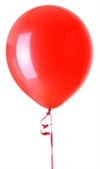 Ah, the New Year. As much as many of us try to downplay it, the holiday carries an undeniable host of expectations. While I can't pretend I know how to read tea leaves, my prediction is that the coming year for nursing homes will not be a dull one.
Healthcare reform is the main reason why. To the disbelief of many, the legislation actually survived the New Year after the Senate passed its version on Christmas Eve. The bill has the potential to significantly alter the entire healthcare landscape.
For nursing homes, the legislation offers a mixed bag of provisions. On the losing side, nursing homes could face significant cuts to Medicare payments. The House bill calls for cuts totaling $23.9 billion over 10 years from Medicare, according to the American Health Care Association. Those cuts would be a result of the elimination of the market basket, or cost-of-living increase, for three quarters of 2010, and a productivity adjustment, which would lower the market basket.
The Senate bill is a bit gentler on nursing homes. It would allow nursing homes to receive a full Medicare payment update for 2010 and 2011, according to the American Association of Homes and Services for the Aging. A productivity adjustment, which likely would be the equivalent of the market basket minus 1%, would begin thereafter, the association said.
Another point of discomfort for many nursing homes is the myriad transparency requirements contained in the bills. Such provisions would push nursing homes to offer more information about ownership and staffing and adhere to new reporting requirements.
On the winning side, the bill could help expand long-term care insurance to large numbers of Americans. Garnering much national attention, the Community Living Assistance Services and Supports (CLASS) Act would provide a trust for participating American workers to draw from if they become disabled. Workers paying into the program would receive an estimated $75 a day to pay for needs related to home care. AAHSA, one of its leading supporters, argues that the act would help people save for their long-term care needs and would cover anyone who opts into the program. It also would help offer some relief to Medicaid, which pays for a majority of nursing home care and increasingly home care around the country.
Other provisions also please providers. The House bill would create a temporary Medicaid payment program providing $6 billion to nursing homes for four years, according to AHCA. These nursing homes would have large populations of dual eligible residents.
AAHSA has expressed its support for the Senate bill's pilot program on Medicaid bundling to be established by 2013. It also likes the required Government Accountability Office report on the Five-Star Quality Rating system in the legislation, the Senate's proposed expansion of Medicaid-covered home- and community-based care and its plan to create the Center for Medicare and Medicaid integration.
Both bills would extend the therapy caps exceptions process, which expires today.
While healthcare reform appears to be the biggest development on the federal legislative front, there are other interesting happenings in the new year. Here are a few notable events to put on your calendar:
The National Investment Center for the Seniors Housing and Care Industry will be holding its first-ever National Skilled Nursing Investment Forum. It will be dedicated to the skilled nursing field on March 8-10 in San Diego.
The Pioneer Network will be holding a symposium on culture change and food and dining requirements on Feb. 11 in Baltimore.
And if I could insert a selfish plug, McKnight's will be holding its annual virtual trade show in March. Stay tuned for more details.
Unfortunately, we can't sugarcoat the situation for many nursing homes around the country. As a result of the deplorable condition of many states' budgets, states are cutting into Medicaid to balance their budgets. Many facilities could face a bumpy ride in 2010. No matter what happens, let's hope that nursing homes continue to deliver top-quality care to residents, maintain stable top-notch workforces and expand in new and innovative ways.
Best wishes for a successful 2010.