October 01, 2014
A show for all ages, a unique long-term care event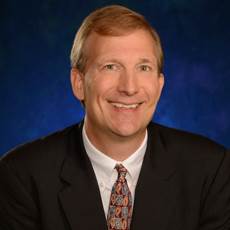 James M. Berklan
At the risk of sounding like a common shill, I cannot remember when I've more eagerly looked forward to an annual trade show than the upcoming LeadingAge gathering in Nashville. The main focus of my anticipation? The Oct. 19 world premier screening of "Glenn Campbell … I'll Be Me," a powerful documentary about the music superstar who has Alzheimer's disease and now resides in a long-term care facility.
The trailer to this movie, which will be headed to mainstream national release five days after the LeadingAge show, can be found here. It reveals that a real heart-jerker is in the offing, albeit interspersed with loads of great music and celebrity interviews from the likes of Bruce Springsteen, Paul McCartney, Keith Urban, Jimmy Webb and many others. This is a big-time production that already is being mentioned in some circles as a favorite for an Academy Award in the Documentary category.
It was directed and produced by James Keach, who was the producer of the widely acclaimed Johnny Cash biopic "Walk the Line." A co-producer is Trevor Albert ("Groundhog Day"). Rolling Stone magazine has written about this special Nov. 19 showing several times already, as have many other mainstream media outlets.
Campbell, the first country superstar to cross over into pop stardom, was diagnosed with Alzheimer's disease in 2011. Rather than shrinking from every day life, he and his family actually revved up for a 151-concert farewell that was both gratifying and heart-breaking for the hundreds of thousands who took in the shows. The documentary cameras took it all in, shedding plenty of light on the disease and the caregiving.
I planned to go to one of those shows in 2012, but as bad luck would have it, our family was far out of town on vacation when they rolled around. A friend who attended said the mix of soulful and upbeat songs still dug their nails into attendees with remarkable depth and feeling. The Arkansas native's music has always had an uncanny knack of grabbing listeners across various genres, and that's not just my fondness of country music speaking up.
Campbell, of course, is the Grammy Lifetime Achievement winner who has hits including "Rhinestone Cowboy," "Wichita Lineman," "Southern Nights" and "Galveston." Unknown to many, the Country Music Hall of Famer is also considered one of the all-time great songwriters and instrumentalists. He played often with the Beach Boys, for example, even touring for six months in the role of Brian Wilson, who was ailing.
No, this is not going to be any ordinary long-term care event. It will be far beyond the rent-a-comedian or retread oldies-band that typically play corporate jobs, bored but willing to pocket a healthy paycheck.
This will be celebrity and your profession colliding, and the outside world will enviously take notice. New York City and the rest of the country don't get to start seeing the uplifting documentary until a week later.
The joint LeadingAge-public production has a starting ticket price of $95 (full-time conference attendees excepted*). That includes the documentary showing in a 5,000-seat theater followed by a concert featuring award-winners The Band Perry, Delta Rae and a band with Glen Campbell's daughter Ashley.
Limited tickets went on sale to the public last Friday and already are listed at inflated prices on StubHub. With all due respect to long-term care convention organizers past and present, that has to be a first.
*NOTE: Full-time LeadingAge attendees receive a ticket to the screening and concert with their conference registration fee. Single-day attendees and the public may buy individual tickets through Ticketmaster at www.ticketmaster.com or by calling (800) 745-3000.