June 06, 2014
A commonsense way to free up funds for long-term care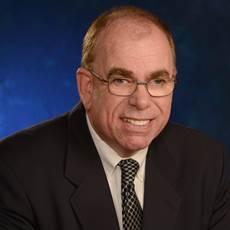 John O'Connor
They say politics makes for strange bedfellows. It makes for stranger politicians.
Here in the great state of Illinois, lawmakers recently approved a plan to deal with massive pension obligations by trimming cost of living adjustments for eligible retirees.
The only problem is that state lawmakers also approved a constitution that clearly claims such cuts are illegal. Specifically, the 1970 Illinois Constitution notes that membership in the state's public retirement system is "an enforceable contractual relationship, the benefits of which shall not be diminished or impaired."
Now I'm no legal scholar, but I'm fairly sure that no sober judge would conclude that cutting retiree benefits does not constitute cutting retiree benefits.
Gov. Pat Quinn (D) seems to be slowly realizing as much. His next budget plan ignores the savings. It also includes a "guaranteed $500 property tax refund" for state residents who own a home. Why the freebee offer amid claims of dire fiscal straits? Well, it is an election year.
But why should Illinois get to corner the market on political goofiness? In Washington, it's not uncommon for lawmakers to criticize any colleague or opponent who argues in favor of a long-overdue way to preserve future funding for long-term care: increasing the age for collecting full Social Security benefits to 70.
Given the growth in life expectancy for most Americans and the troubled fiscal future ahead for the Social Security program, the move would appear to be a no-brainer. After all, the result would be many people contributing to the program for more years, and depleting it for fewer. And the funds that are not removed from the coffers might be used to help pay for much-needed services. Like, for example, long-term care.
I understand that for many people who do hard physical labor, this might be an unfair burden. But surely, concessions and compromises could be worked out.
And it's not like other advanced nations aren't seeing the wisdom in raising the retirement age. A budget plan recently unveiled in Australia would hike the pension eligibility age to 70. Australia's treasurer, Joe Hockey, noted that in 1908, when the pension system was established, Australian life expectancy was 55. It's now 85. Sound familiar?
But for some in Congress, the subject is just another tool to facilitate the task at hand.
In 2011, Sen. Mark Pryor (D-AR) argued that it would make sense to raise the age to 70. These days, he's blasting his opponent in the Arkansas Senate race for supporting as much.
Oh well, that's just politics. But it kind of makes you wonder why our lawmakers spend so much time saving their jobs, and so little time doing them.
John O'Connor is McKnight's Editorial Director.