August 26, 2013
Workplace Stress and Career Burnout Among Clinicians - EXPIRED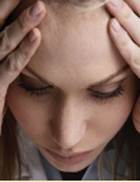 Workplace stress and career burnout among clinicians
PROGRAM DESCRIPTION:
From the July 2013 issue of The Clinical Advisor: Workplace stress and career burnout among clinicians. A shrinking pool of providers coupled with the extension of coverage to millions of previously uninsured individuals may increase practitioner anxiety.
Intended Audience:
This activity has been designed to meet the educational needs of nurses, nurse practitioners and physician assistants.
ACTIVITY OBJECTIVES:

— Name the hospital-acquired infections associated with job-related burnout among RNs.

— List the components of the burnout triad.

— Identify healthy ways to prevent workplace stress and career burnout.

— Discuss the ways in which maintenance of professional boundaries prevents career burnout.
Faculty:
Mary Smith, DNP, FNP-BC
Assistant Professor of Nursing
Mississippi University for Women in Columbus
Adjunct Faculty
Capstone College of Nursing
University of Alabama in Tuscaloosa

Scott Hambleton, MD
Medical Director
Mississippi Professionals Health Program in Ridgeland
To take this course, go to mycme.com. The log-in information for myCME is the same as McKnight's. Please note that you will need to complete additional registration information.