August 12, 2013
The Role of the NP in Caring for the Patient with Coronary Artery Disease (CAD) (Pharmacology Credit) - EXPIRED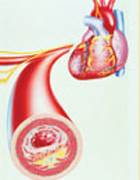 The Role of the NP in Caring for the Patient with Coronary Artery Disease (CAD) (Pharmacology Credit
PROGRAM DESCRIPTION:
This activity will discuss the nurse practitioner's role in managing coronary artery disease (CAD), including the goals of medical management, new pharmacotherapies available for treatment, strategies to improve treatment adherence, and common pitfalls to avoid when managing CAD in primary care patients. Recent clinical trials will also be discussed and case studies will be presented.
Intended Audience:
Nurse practitioners, RNs, and other health care professionals—APRNs
ACTIVITY OBJECTIVES:
After taking part in this educational activity, participants should be better able to:
— Review goals of medical management Discuss new medical therapies
— Discuss recent clinical trials
— Highlight strategies to improve adherence
— Consider common pitfalls in CAD management in primary care
Faculty:
Nathan W. Samuels, DNP, MSN, ANP-BC
Associate Nurse Leader
Harvard Vanguard Medical Associates
Chelmsford, MA
To take this course, go to mycme.com. The log-in information for myCME is the same as McKnight's. Please note that you will need to complete additional registration information.