October 22, 2012
Neurogenic Overactive Bladder: Assessment and Management Strategies to Optimize Patient Outcomes - EXPIRED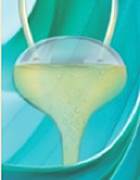 Neurogenic Overactive Bladder: Assessment and Management Strategies to Optimize Patient Outcomes

Program Description:
Neurogenic overactive bladder (OAB) is a chronic and distressing medical condition that has profound physical, emotional, and financial ramifications for patients and is commonly seen in patients with neurologic conditions such as multiple sclerosis, spinal cord injury, cerebral vascular accident, Parkinson's disease, and diabetes mellitus. This program educates physicians about up-to-date information with regard to assessing and optimally managing patients with neurogenic OAB to help improve physician knowledge and competence in the diagnosis and treatment of patients with this chronic and debilitating condition.
INTENDED AUDIENCE:
Urologists, urogynecologists, and other health care providers who treat patients with bladder dysfunction.
Activity Objectives:
After taking part in this educational activity, participants should be better able to:
— Describe neurogenic overactive bladder (OAB) and its impact
— Identify patients earlier for optimal individualized treatment, using diagnostic and assessment strategies
— Select appropriate individualized therapy for neurogenic OAB, including evidence-based treatments and alternative therapeutic approaches
— Identify strategies to assess patient satisfaction with treatment
To take this course, go to mycme.com. The log-in information for myCME is the same as McKnight's. Please note that you will need to complete additional registration information.