April 21, 2014
Management of Diabetes in the Long-Term Care Setting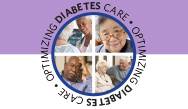 Management of Diabetes in the Long-Term Care Setting
PROGAM DESCRIPTION (MODULE 1)
Special considerations are required for the treatment of patients with diabetes in the long-term care setting. Recent guidelines have suggested that A1C goals of therapy are variable. These goals must be individualized, and depend upon the degree of frailty, risks of hypoglycemia, ongoing comorbidities, and life expectancy. Polypharmacy should be avoided. The risks of medications that cause hypoglycemia need to be emphasized, and many of these should not be used in older adults. Insulin sliding scales and long acting sulfonylureas like glyburide pose the greatest risk.
A second module tackles the sub-acute patient.
CONTINUING EDUCATION
Upon successful completion of this course module the learner is entitled to claim the following continuing education credits. Please note that these are the maximum credits that may be claimed for this activity.
MD – 1.5 AMA PRA Category 1 Credit(s)™
Nurses – CNE Contact Hours: 1.58; 1.5 hours of which are pharmacology creditworthy
Pharmacists – 1.5 ACPE Contact Hours (0.15 CEUs)
The presenter is James L. Rosenzweig, M.D., Director of Diabetes Services at Boston Medical Center and Associate Professor of Medicine at Boston University.
To take the course, click here. The link will take you to www.diabetesandtheolderadult.com, where you will need to register separately from other McKnight's/myCME courses.