September 24, 2012
Current Controversies in the Identification and Management of Cancer-Related Pain: A Case-Based Approach - EXPIRED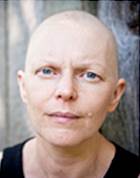 Current Controversies in the Identification and Management of Cancer-Related Pain: A Case-Based Appr

Program Description:

Cancer pain, which results from either the malignancy itself or from the therapies used to treat the malignancy, is a complex condition that is often poorly managed. The heterogeneous nature of cancer pain can present challenges for the oncologist as well as for primary care providers, who often care for patients who are in remission but still have lingering cancer or cancer treatment related pain. This activity uses an online, case-based approach to discuss strategies for the optimal management of cancer pain for both the oncologist and primary care clinician.
INTENDED AUDIENCE:
This activity has been designed to meet the educational needs of oncologists, primary care physicians, physician assistants, nurse practitioners, and other health care providers involved in the diagnosis and management of cancer pain.
Activity Objectives:

Upon completion of this activity, participants should be able to:

— Differentiate between neuropathic and non-neuropathic pain in patients with cancer


— Explain the next steps in treating patients with cancer pain who do not respond adequately to an initial treatment regimen

— Outline the difference between breakthrough pain and pain that is poorly controlled using around-the-clock analgesics

— Develop a management plan for cancer survivors with pain

— Determine when a referral to a pain medicine specialist is most appropriate

To take this course, go to mycme.com. The log-in information for myCME is the same as McKnight's. Please note that you will need to complete additional registration information.