October 01, 2011
I couldn't live without...Lintech's COMET system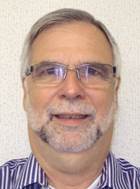 Alan Peterson

Amicus Health Care Services, which operates three skilled nursing facilities in rural Texas, does not have an extensive corporate staff, so choosing a software provider that eliminates a lot of the routine work for monthly closings and clinical oversight was critical, according to co-owner Alan Peterson.

"But more importantly, we needed software that was intuitive," Peterson says. "We needed something that had a short learning curve while at the same time had a lot of horsepower, so that we could monitor clinically what the facilities were doing operationally."

Prior to adopting Lintech's COMET system, Peterson and his staff were using a number of different systems that weren't integrated. This created a lot of extra work and headaches.
"My favorite feature is the fact that I can see the information that is critical to me anywhere, anytime," Peterson says.


Resident data management|
From tracking activities of daily living to reimbursement, Lintech's COMET suite of long-term care information software integrates it all.
For more information: (877) 454-6832 or www.lintechsoftware.com