January 01, 2010
Ask the care expert: activities for Alzheimer's patients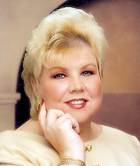 Sherrie Dornberger, RNC, CDONA, FACDONA, executive director, NADONA

Do you have some good activity ideas for residents with Alzheimer's to keep them busy?

Fill a large Rubbermaid-type container with sandbox sand. Collect some of the plastic items like they might give away in kids meals or little toys that can be run through the dishwasher.


A group of toys could have a theme. For example, a summer theme may include seashells, a ball, flower and plastic bird. Add about a dozen items to the sand. Our residents would stand looking for the hidden items.

Residents just liked looking, even if they did not have memory problems. We would laminate the sheets of the items in the sand, and give wipe-off markers to those hunting for the prizes. They would use the wipe off markers to "x" off the items they would find.

The activities department would put the items to be hidden in a mesh bag and run them through the dishwasher once a week to help keep them clean. We also encourage the staff and residents to wash their hands before and after "playing in the sand."

I found myself looking in the sand when I was stressed, and saw many staff members "assisting" the residents in their hunt for items.


Our auxiliary took it upon themselves to make 15 different themed bags and sheets with the items listed. The sheets would have a picture of the item and a name of the item listed and laminated. This way a resident having trouble reading would recognize the items and match those found, laying the item found on top of the laminated sheet if he or she could not or did not want to check off the items.

You could have very few items, or have the sand packed with items–it's up to you! Plastic items clean easiest.
You also can turn this into a competitive game. Time residents to see who is fastest in finding all of the items.