July 01, 2015
Tackle MDS 3.0 Accuracy at Super Tuesday webinar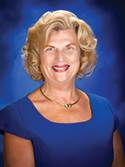 Leah Klusch
Surveyors must spend time reviewing accuracy of MDS 3.0 databases at skilled nursing facilities. Inaccuracies can cause major problems. Join Alliance Training Center Executive Director Leah Klusch and McKnight's Senior editor Elizabeth Newman to learn about problems and solutions with data collection for the MDS 3.0. Topics will include audits, documentation and assessments.
The Super Tuesday webinar will be at 1 p.m. ET on Tuesday, July 14.
This educational offering has been reviewed by the National Continuing Education Review Service (NCERS) of the National Association of Long Term Care Administrator Boards (NAB) and approved for 1.00 clock hours.