August 06, 2015
Super Tuesday webinar to empower nurses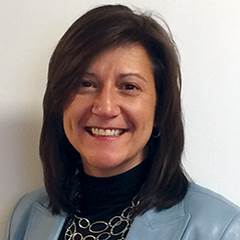 Jillene Snow, Ethica Health & Retirement Communities
Nurses may struggle with technology. Learn how managers can empower them at a Tuesday, August 11 Super Tuesday webinar.
Join Jillene Snow, senior vice president of Compliance and Clinical Information at Ethica Health & Retirement Communities, as she discusses the pros and cons of clinical technology and how it fits into strategy during McKnight's Super Tuesday Webinar.
"Empowering nurses through technology" will take place at 1 p.m. EST on Tuesday, August 11. McKnight's senior editor Elizabeth Newman will moderate the webinar.
This educational offering has been reviewed by the National Continuing Education Review Service of the National Association of Long Term Care Administrator Boards and approved for 1.00 clock hours. Attendees
Click here for more information and registration.