September 10, 2013
Learn about the return on technology investments at Sept. 26 webcast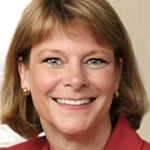 Jeanne Ripley
There's a lot of discussion around technology in senior care, but how do providers know if it will pay off?
In "The ROI of Technology-Enabled Care Solutions," participants in the webinar will learn about how technology-enabled care solutions can increase service revenue streams, improve staff efficiency and increase resident stays.
The webinar will be 1 p.m. on Thursday, Sept. 26.

Speakers are Jeanne Ripley, President of Halleland Habicht Consulting, and Bryan Fuhr, the cofounder and vice president of business development and marketing at Healthsense. The session will be moderated by senior editor Elizabeth Newman.
Register today!