September 17, 2010
Experts offer guidance about upcoming implementation of MDS 3.0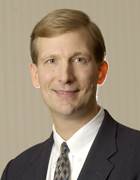 James M. Berklan, McKnight's Editor
McKnight's this week moderated a webcast on the upcoming MDS 3.0 system and the changes it will present to providers.
Glenda Mack and David Tate of PeopleFirst Rehabilitation spoke during the online event, entitled "The Discussion Continues: How MDS 3.0 and RUG-IV Will Change Your Life (Part II)." McKnight's Editor Jim Berklan moderated the discussion.
The experts covered the latest updates to MDS 3.0, a resident assessment tool, that is set to take effect Oct. 1. They also talked about how providers can prepare for implementation of the interim RUG-IV case-mix classification system. To see an encore presentation of the webcast, go to http://video.webcasts.com/events/pmny001/viewer/index.jsp?eventid=35739.