April 16, 2014
Updates on the Diagnosis and Management of Alzheimer's Disease: Screening, Imaging, and Emerging Treatment Strategies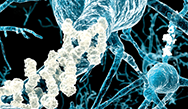 Chance of a senior developing Alzheimer's has dropped 44% over the last 30 years
Alzheimer's disease is the most common form of dementia, affecting approximately 6% to 7% of the population over 65 years of age.1,2 The multifactorial etiology of Alzheimer's disease involves complex interplay among genetic, biochemical, and physiologic factors, which manifest clinically as a range of progressive cognitive, affective, and behavioral symptoms.3-5Despite its prevalence and significant associated medical, psychosocial, and economic burden, Alzheimer's disease often remains undiagnosed and untreated.6 In particular, studies have shown that rates of diagnosis in primary care are well below epidemiologic estimates.7 Primary care providers (PCPs) may incorrectly believe that diagnosing dementia early is not important, and instead may feel that it can be harmful to patients and their families.7 Yet PCPs are increasingly called on to provide care for cognitively impaired individuals, playing critical roles in detecting early symptoms of dementia, communicating with patients and caregivers about the disease, coordinating with specialists on multimodal therapeutic plans, and following up to tailor treatment, minimize complications, and head off medical crises.8 Appropriately trained PCPs are also best positioned to assess cognition and function over time, identify behavioral symptoms, and manage common comorbidities.8 This program is designed to improve patient care by arming participating PCPs with the latest insights into the pathophysiology of Alzheimer's disease; new staging and diagnostic criteria from national and international study groups; brain imaging modalities and biomarkers to support a differential diagnosis of cognitive impairment; and current and emerging treatment strategies for various stages of disease.9,10
At the conclusion of this educational activity, participants should be better prepared to:
Describe the pathophysiologic underpinnings of Alzheimer's disease, including the role of amyloid β
Identify patients with risk factors and clinical symptoms that suggest a more formal evaluation for Alzheimer's disease is warranted
Employ new diagnostic criteria for mild cognitive impairment and dementia due to Alzheimer's disease from the National Institute on Aging – Alzheimer's Association
Discuss options for biomarker testing and brain imaging in patients who are being evaluated for Alzheimer's disease
Evaluate emerging therapeutic approaches that target aberrant amyloid production and deposition in patients with Alzheimer's disease
Coordinate Alzheimer's disease care through open communication with patients, family members, specialists, and other members of the health care team
This course expires February 26, 2015. This webcast jointly sponsored by Albert Einstein College of Medicine of Yeshiva University, Montefiore Medical Center, and Integritas Communications.
To take this course, go to mycme.com. The log-in information for myCME is the same as McKnight's. Please note that you will need to complete additional registration information.