January 16, 2012
Does your therapy department have resolve?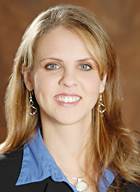 Shelly Mesure, MS, OTR/L

It's that time of year again, time to settle down and get refocused on our goals and fall back into our daily routines. Yes, it's that time … two weeks into the new year and time to refocus on resolutions that might have already been broken! Have you kept your resolutions? Has your rehab department kept its resolutions?

Have you ever even thought about setting resolutions for your rehab department? This can be incorporated into your facility's quality assurance program, or can be separate.

In what manner would you like to see your rehab department grow? I'm sure the typical answer is more Ultras, better productivity, etc., but let's get creative. What about setting clinical goals? Many employers conduct yearly employee reviews, and ask their employees to set up professional goals, so why not use the same process for your entire department?

If you're lacking in ideas, let's start with implementing formal clinical programs. Do you have a low-vision therapy program? Do you have an occupational therapist who is specialized in low vision? Whether your answer is yes or no, you can implement this program. You don't need an OT specialized in this area (though it does help).

The definition of low vision is people with visual impairments that cannot be corrected, such as wearing glasses or undergoing cataract surgery. This group of residents can be identified by their diagnoses: macular degeneration, glaucoma, non-surgical cataracts, legal blindness, etc. Once you've identified these residents, have your therapy department complete a screen. Many residents with these diagnoses have issues with performing activities of daily living, mobility, fun leisure activities, dialing the phone to call their loved ones, etc.

As an occupational therapist, I have modified and adapted many residents' current devices to accommodate their deficit. I've glued rhinestones to the large phone buttons, or taught simple tricks of placing your pinky finger under a glass before setting it down. Meal times can be frustrating, lack of involvement in activities, decreased independence with mobility, and issues with dignity are all problems these groups of residents deal with. Quarterly screenings ensure that new problems have not developed, and caregiver education is vitally important to good carry-over.
Many ways to improve
That's just one example, but what about transfer training and functional outdoor mobility for physical therapy? Do you have particular residents who routinely travel off-site for visits with family and friends? Does physical therapy receive a list from your social services department to notify them of upcoming family outings? If you read my blog for holiday safety, it's the same philosophy. Direct family/caregiver education training before the outings may help to greatly reduce risk of falls, safety issues, and promote good body mechanics.
So, let's not forgot our speech therapists. You have the benefit of implementing new swallowing programs and/or cognitive programs.
I am willing to bet every nursing home in the United States has at least a small dementia population. How well trained is your activities director? Are they a trained recreation therapist? I'm sure they do a wonderful job, but have they ever had any formal training on developing cognitively appropriate activities?
Therapy can work with this department to identify the current cognitive levels of the dementia population. There are many standardized tests available, and once this assessment has been complete, the leisure activities are just as important to address as their activities of daily living. Proper leisure activities designed specifically for our cognitively impaired residents have helped to improve safety (less wandering) and prevent declines and promote a better quality of life.
So what are your resolutions for the year? It's never too late to start (or restart them). Please send me your ideas and I will post them on a future blog. Happy 2012!
Shelly Mesure ("Measure"), MS, OTR/L, is the president and owner of A Mesured Solution Inc., a rehabilitation management consultancy with clients nationwide. A former corporate and program director for major long-term care providers, she is a much sought after speaker and writer on therapy and reimbursement issues.