December 16, 2014
WetKeys Washable Keyboards launches screen protectors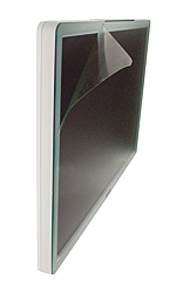 WetKeys Washable Keyboards launches screen protectors
WetKeys Washable Keyboards is launching and distributing Seal Shield's Medical-Grade Screen Protectors, which can reduce microbial growth and withstand hospital-grade disinfectants.
The screen protector helps combat Healthcare-Acquired Infections, the company said. Computer monitors can be damaged by harsh, routine chemicals, especially in nursing stations or patients rooms.
The Seal Shield protector helps keep the monitor safe from solvents, abrasives, scratches, corrosives, dirt, disinfectants, dings, alkaline, dust, bleach, acid, and blood, the company said. They are made to fit monitor dimensions ranging from 8 inches to 26 inches.