November 03, 2015
Unidine releases nutrition program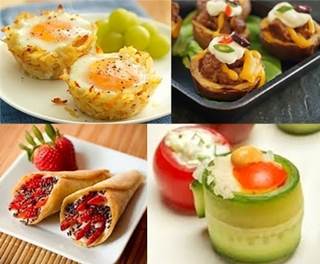 Unidine releases nutrition program
Unidine has rolled out Fresh Bites, a comprehensive nutrition program designed for memory care patients.
The company developed the Fresh Bites program over 18 months of research and testing. The fresh food culinary approach allows dense, bite-sized meals for dementia residents. The meals help reduce weight loss and can be eaten without utensils, the company said.
"We heard from our senior living clients that weight loss and the inability to eat independently was often a catalyst for dementia disease progression. So we began working on a solution that would increase nutritional intake and provide a more dignified approach to dining for memory care patients," explained Richard B. Schenkel, Unidine CEO.
The program uses ingredients that include rice paper, polenta, potato cups and cucumber slices to create vessels and wraps. Unidine's memory care dining program development began as a collaboration with Integrace-Copper Ridge, a client and community in Sykesville, MD.
Foods are cool enough to hold but still warm, and are without dry fillings. They also can be offered from a nurse station rather than the dining room.
"Before Fresh Bites, menu choices for memory care were often limited to sandwiches and chicken fingers, or facilities would cut up regular menu item foods. We found that miniature versions of foods are more stable and our clients have told us that the variety in our menu cycles changes the whole experience," Schenkel said.